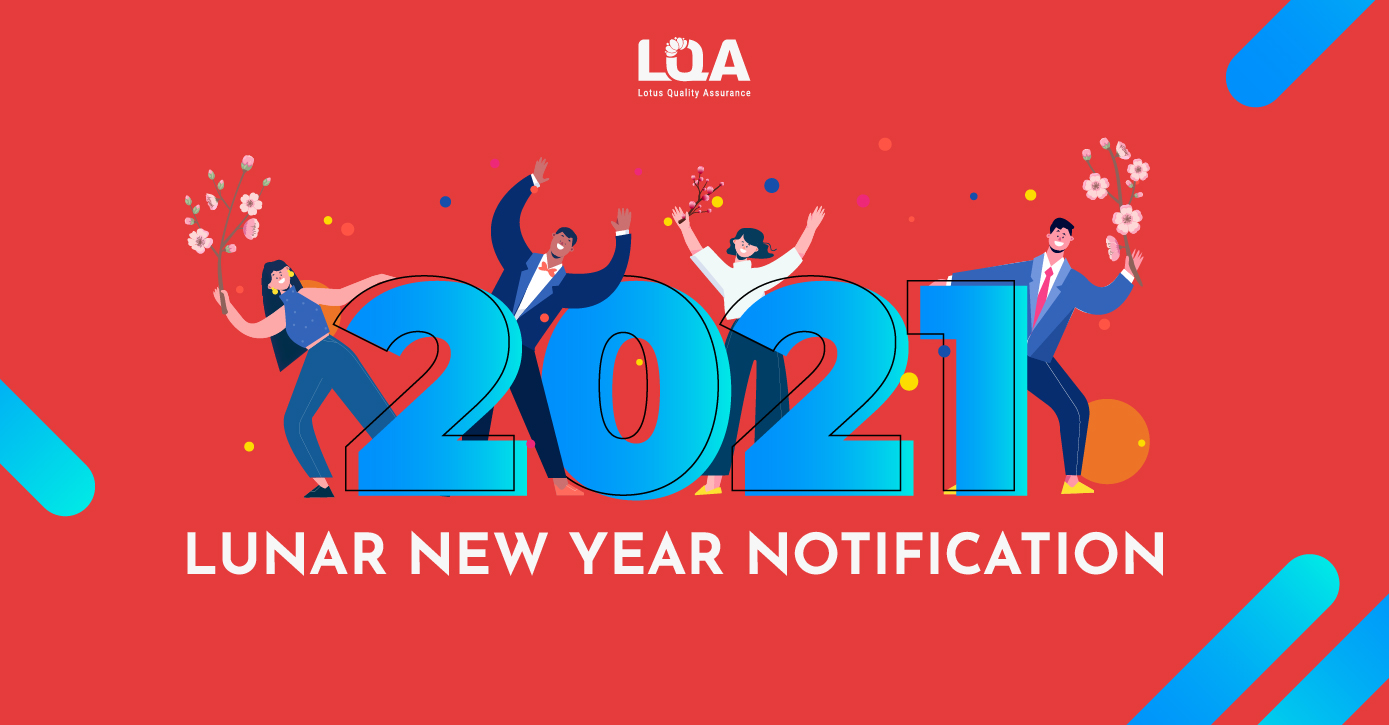 After a chilly winter season, spring is here to embrace us with the warmth and fresh weather. Spring is also the time when we celebrate our most important holiday – the Lunar New Year.
Lotus Quality Assurance wishes you health and happiness to savor a blissful spring. We want to thank our clients and partners for choosing LQA as your vendor. This Lunar New Year, we would like to wish you a safe, prosperous, and healthy year.
To create the most favorable conditions for all clients, the company would like to announce the Lunar New Year holiday in 2021, specifically as follows:
Time off: 07 Days
From February 10th, 2021 until the end of February 16th, 2021.
All the inquiries during the holiday can be sent to us via our contact form. Thank you!