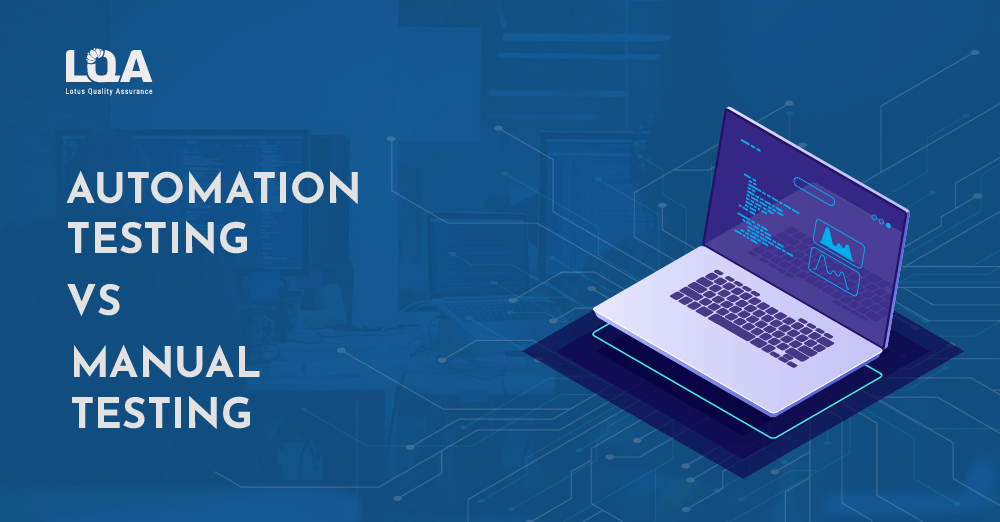 Test automation is one of the trends in the top mobile application testing trend 2020. Why the QA team prefers test automation; and what the advantages of automation compared with manual testing are? In this article, we will list out the benefits and drawbacks of automation testing vs manual testing so you can choose the most suitable method.
1. Compare Automation testing vs Manual testing
Aspect of Testing

Manual

Automation

Test Execution

Done manually by QA testers

Done automatically using automation tools and scripts

Test Efficiency

Time-consuming and less efficient

More testing in less time and greater efficiency

Types of Tasks

Entirely manual tasks

Most tasks can be automated, including simulating real user's action

Test Coverage

Difficult to ensure sufficient test coverage

Easy

to ensure sufficient test coverage
[Demo video] Run automation test on multiple mobile devices simultaneously
2. Automation Testing
Advantages of automation testing
Reduce repetitive tasks, such as running regression tests, set up testing environments, input similar test data
Better control and transparency of testing activities (having statistics and graphs about test process, performance, and error rates)
Decrease the test cycle time, speedup the software release frequency.
Better test coverage.
Disadvantages of automation testing
Time-consuming when training about automation testing (tools guidance and process)
Cannot perform testing from the perspective of a real user. 
Require automation testing tools, therefore firms should consider to purchase tools from third vendors or using free tools. Each of them have their own benefits and drawbacks.
Cannot fully cover the test scope because automation testing is just a testing tool.
Test maintenance is costly due to the problem of debugging the test script.
Watch our video: What Make a WOW Mobile App: Applying Test Automation
3. Manual Testing
Advantages of manual testing
The advantage in dealing with more complex test cases
Less expensive, reduce the cost of tools
Suitable for testing a small change (which will be wasting time and effort to set up an automation test)
Can perform ad-hoc testing or exploratory testing
Test visual aspect of the software, such as GUIs (Graphical User Interface)
Disadvantages of manual testing
Conduct by human so it is unavoidable to have mistakes
Impossible to reuse because the testing process cannot be rewritten.
Time-consuming with a big project which has numerous test cases
Cannot execute load testing and performance testing
While we see a lot of firms benefiting from using automation testing, the values they generate are mostly unchanged. Automation should not replace manual testing because both methods have their pros and cons. Firms should see automation testing as a chance to perform new ways of working in DevOps, Mobile, and IoT.
If you need more consultancy about how automation testing benefits your software development project, contact us!