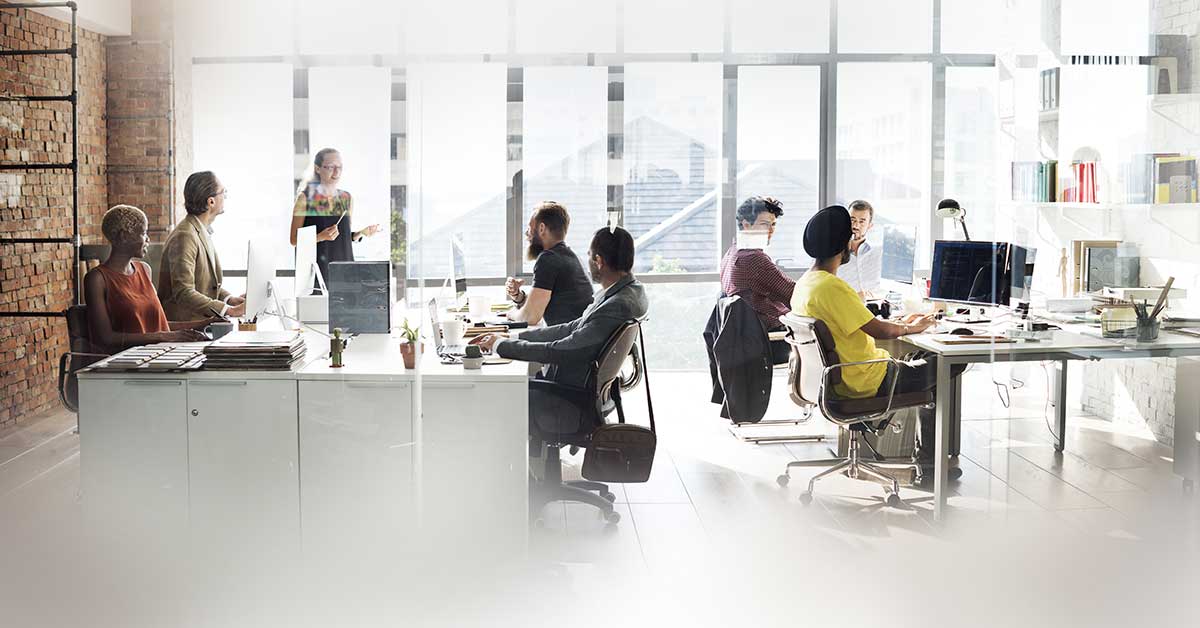 Outsourcing software testing can bring you many benefits in terms of cost, flexibility and test expertise, but to choose a reliable software testing company, you have to thoroughly understand your business, alongside in-depth research of the IT outsourcing vendors. In this article, Lotus QA will walk you through the strategic guide to choose the right software QA company for your business.
1. Have a clear checklist for the software QA company
Before deciding what software QA company is for you, the foremost thing that you must do is to have a clear checklist of what you want from the vendor. It will be divided into technical and non-tech features. If they can meet these needs, you can proceed to the next step of this guide.
a. Technical features:
The scope of testing
Your scope of testing can be the entire testing department, a product line, a single product, a product release or just a function. By determining what parts of your product that you want to outsource, you have formed the first picture of the QA vendor you want. For instance, if it is just a product release or maintenance release, you know you should go for small or medium-sized vendors for a better price.
Testing skills
Another important feature that you must put into consideration is the skills required from QA engineers. Testing skills include technical skills (test planning and test execution, testing tools, programming languages, frameworks, etc.) and domain experiences. With the formation of what skills you need, you have already narrowed down the candidates that can work with you in the testing project.
Type of testing
What types of testing you want to outsource can be determined by many features. In terms of the quality aspect, you can choose between functional testing and non-functional testing. In terms of testing methods, you can choose between manual and automated. All in all, this varies as you decide which approach you want to apply to your project.
Lab facilities
You need to know what kind of facilities are required in your testing project, how many appliances, what platform, what OS, etc. Once these have been decided, you can ask for a test lab from the vendor.
Software testing model
The software testing model will determine how you and your outsourced team are gonna work together in the future. The most popular software testing models are:
The waterfall model, in which the testing process is distributed into separate steps, and the result of one phase works as the input for the next phase in sequence.
The V model, in which the development and testing activities are carried out side by side
The agile model which follows iterative and incremental steps
The spiral model, which includes planning, risk analysis, engineering, and evaluation steps
These testing models give you different advantages and disadvantages. Knowing the right software testing model for you will help you find the right vendor that has experience with the particular model.
Read more: 7 Tips for Effective IT Outsourcing Management
b. Non-tech features:
Security measures
One more important thing for the sake of software QA outsourcing is the security measures to be applied throughout the project. With a stringent security process and necessary measures, your data and information can be protected from data leaks and breaches. You need to find vendors that have already had a security process but are still willing to make customizations to fit your needs.
Language and communication method
Communication is another important thing that you need to clarify with the vendors. Since your team will be most likely to work remote (often nearshore or offshore), you need to know what language you want to communicate with the vendors and your preferred communication method. Make sure that you get to sit down and have a real conversation with the outsourced employee to sufficiently know their language ability.
Team scaling capability
One objective for you to hire a testing service provider is to build a team quickly. Therefore, you need to figure out how long will it take them to fill the positions you require. Moreover, you also need to see whether they are open to scaling down the team sizes if you plan to change the testing scope.
2. Consider vendors that are partnered with prestigious testing institutions
When looking for the right software QA company, you might see many "dazzling" advertisements on what the vendors are capable of. But the thing is, what effectively proves the vendor's capability is the partnership with prestigious testing institutions and the international-recognized testing certificates.
The most popular testing organization is perhaps ISTQB – a non-profit destination for software testing companies to earn their recognition. They have a professional standing in the world's testing industry, giving certifications for the syllabi developed and reviewed by leading testing professionals.
Besides the certifications for individual testers, you should also look for vendors that have engaged in the ISTQB® Partner Program. This program shows the commitment and competency of the whole vendor in software testing only. And you can also check for what kind of testings the vendor is capable of.
3. Reference check with vendor's clients, portfolios and domains
Alongside the certifications for the testing competency, another important feature that requires your attention is the reference check with other clients of the vendors. Read the reviews, testimonials and case studies to know what the vendors can do to you, then you can decide which vendor to go with.
For clients and case studies, the most direct way to know these is to ask from the vendors. They will always have a well-designed and well-documented kit to provide you with their strongest clients, showing you their skill sets, solutions and strengths. Through these documents, you can have a quick undertaking of what domain they focus on and their experience in different domains.
There are several listing sites that provide you with real testimonials for particular projects. Seeing the vendors' work from other points of view can give you the overall picture of what each vendor can offer.
4. Find the vendors with a clear process
Testing process
A testing process comprises of different steps, from requirement analysis, test strategy, test viewpoint environment, test case/test script, test execution to test report. When choosing a software QA company, you need to make sure the vendor you're considering has these basic steps and that they are committed to following these steps closely.
With a clear understanding of what testing process you may engage in, you will have in mind the level of compatibility between your business and the outsourced testing team.
Besides all that, you need to know the input from your side and the output from their side to know what you can get after the whole testing process. By staying result-oriented, you will have fewer difficulties when managing the testing process.
Communication process
Communication keeps the project running coherently and cohesively. The communication process is a vital feature that contributes to the desired output of the testing process. It's like a bridge that can connect many steps of the testing process.
5. Consider rate cards and biddings from different vendors
You can always request rate cards for hiring the QA engineers from the vendors. To make the best out of this, you can ask from onshore, nearshore and offshore vendors. By doing this, you now can grasp the average price for testing in different parts of the world. This strategy can help you know the price differences among regions and the amount of money you can save when outsourcing.
Through detailed rate cards and biddings, you will know that with a certain price range, what the vendors can offer you, so that you can narrow down the potential service providers for your testing projects.
6. Request for a small pilot
Perhaps the most practical strategy for software QA outsourcing is to request a small pilot. With this, you can gain a clear perspective of:
The practical understanding of how the project goes when outsourcing to a software QA company, including the challenges, the working method and the working process.
The overall sense of compatibility. This is not necessarily limited to the technical aspects. Indeed, it should focus on the communicative traits, the cultural norms and the integration between teams. Any difficulties can be seen and therefore addressed right away.
The costs for that small trial to be put in place, hence the overall cost for the whole testing process can be roughly calculated. The outcome of the pilot project will be live evidence of how the team will work in the future. How they comply with the project's requirements, how well the team members perform, etc. will come clear.
7. In conclusion
Choosing the right software QA company for a strategic and successful testing project has never been easy. In fact, many companies, no matter big or small, have admitted having many difficulties choosing a suitable vendor for QA operations.
To answer this vexed question, it all came down to the matter of understanding your needs and the testing market, including both the technical and non-tech matters.
8. Lotus QA – Top destination for Software QA company
At Lotus QA, these bugging questions will be addressed through a thorough checklist to help you put the pieces into one complete picture of how to choose a software QA company.

Lotus QA with one of our focuses on quality assurance can provide you with the best outsource software testing service. At Lotus QA, we can ensure you of:
High Security: LQA not only follows stringent procedures of ISO 27000:01 for optimal security and international standardized process but also flexibly adapts to clients' requirements
Quality Human Resource: we ensure staff competency through strict rounds of interviews, on-job orientations, continuous learning & development for the most suitable QA staff.
Flexibility: We provide different working models to allow clients to choose or change the plan at any time.
Contact us for more guidance on this: