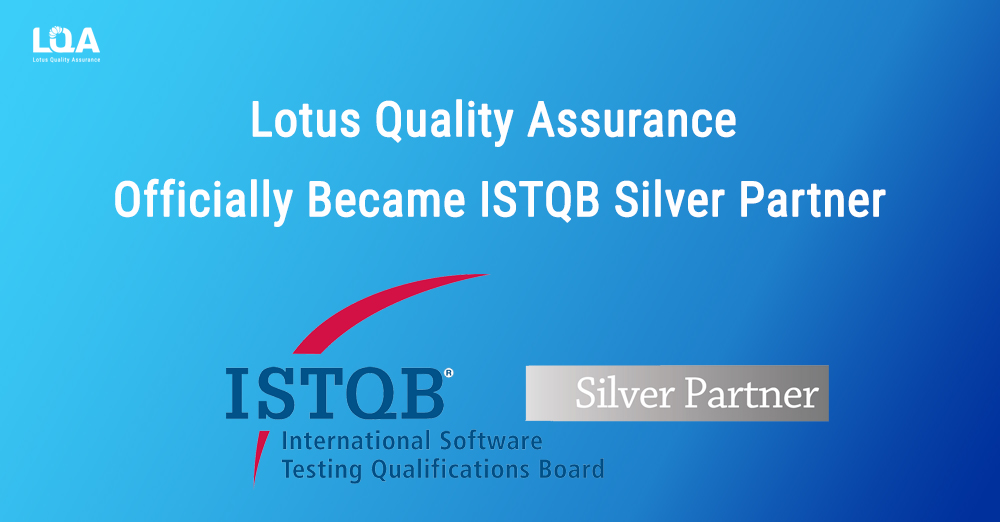 We are thrilled to announce that Lotus Quality Assurance company has officially become the ISTQB Silver Partner.
ISTQB is the software testing certification board that offers the world's most successful scheme for certifying software testers. The ISTQB® Partner Program recognizes organizations with a demonstrated commitment to software testing certifications.
Lotus Quality Assurance has triumphantly passed the essential evaluation, examination and was recognized as the Silver Partner of ISTQB. To hold the title Silver Partner, we have to satisfy ISTQB's rigorous requirements in the number of certificates as well as the qualifications of testers in our company.
This accomplishment results from our constant training process of high-level testers with global standards. Our team of excellent talents will commit to provide top-quality testing services for every projects.
Becoming ISTQB Silver Partner is our first milestone to grow into the Global Partner in the future. This achievement strengthens our determination to become an international trustworthy QA partner who provides global-standard testing services.