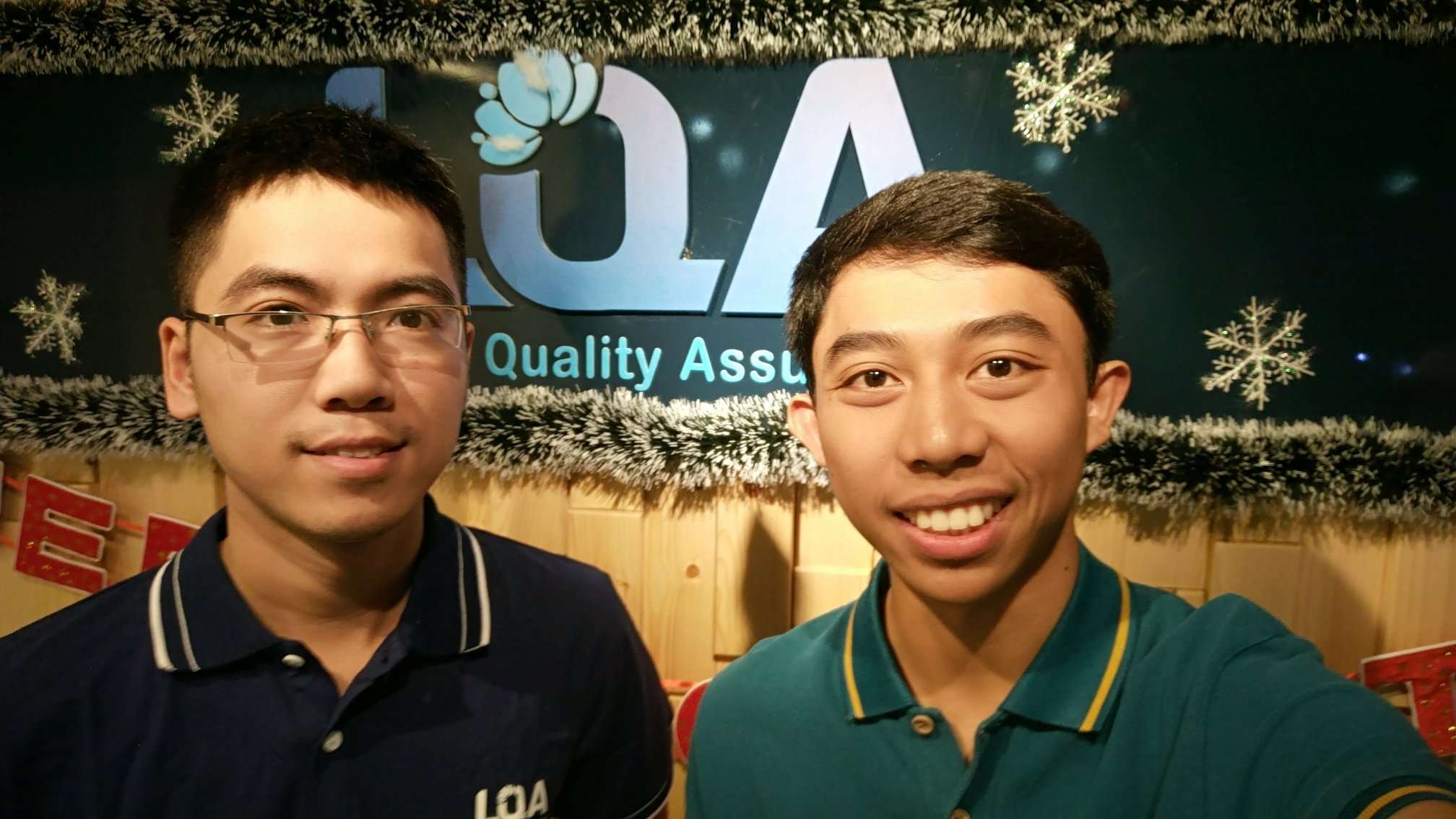 LQA has long been famous for its multinational work environment. Working at LQA, you can improve your 2nd or 3rd language skills via communicating with members from different countries in the world namely Singapore, Korea, Japan, Thailand, … Last August, we were delighted to welcome an intern from Indonesia to work in Testing Department. Today, we have an interesting interview with him to know what he thinks about LQA after 4 months working here.
Can you introduce about yourself? 
Hello my name is Rahmat Aziz Al Hakam, you can call me Rahmat. I'm from Indonesia and study in University of National Development Veteran Yogyakarta (UPN "Veteran" Yogyakarta). My major is Informatics Engineering.
How did you know about LQA's internship opportunity? Why did you choose to work here?
Actually, I did not know much about LQA. I knew the company from the FPT university. I decided to intern in Vietnam because my university, UPN, has an agreement with FPT University about student exchange and internship program. The universities will pay for the flight ticket and accommodation. It was a great opportunity for me to have more experiences and network.
What did you learn during your internship?
I learned a lot. I learned about JAVA, JSP, Vue.js, how to make a chess program, voice annotation, python, machine learning, and many more. That was so fun to learn a new technology and optimized the project given.
What you like and don't like about LQA?
I like the job time in LQA because the time is so flexible. Mr Toan gave me time off on Friday. I didn't feel any discrimination even as a foreigner. The people I met was very tolerant and I was enjoying so much.
At first, I was just introduced to technical skills. I wish I could have been given a real project. But finally, when Mr Toan challenged me to solve a problem and I could solve it faster than he thought, I could get the real project.
Do you want to give LQA, your supervisors and other LQA's members a message?
I just wanna say thank you for the opportunity to be an intern member. I apologize for all my mistakes and yeah that's all. For voice annotation division, hope all of you enjoy the tool and wish your work will become easier. For Mr Toan and Mr Dan, any bugs on that tool? Or need improvement about the accuracy, and don't know the suitable person to develop? Or maybe need help to solve any other problems with a good deal of salary? We can talk, just chat with me via soc med or email, okay? Haha :)). For other LQA's member, sorry I cannot speak Vietnamese, tôi không nói tiếng Việt.
If you want to know more about our Internship Program, don't hesitate to contact us via email: hr@lqa.com.vn
Watch our introduction video: LQA Introduction
---
Lotus Quality Assurance (LQA)
Tel: (+84) 24-6660-7474
Email: hello@lqa.com.vn
Website: https://www.lotus-qa.com/