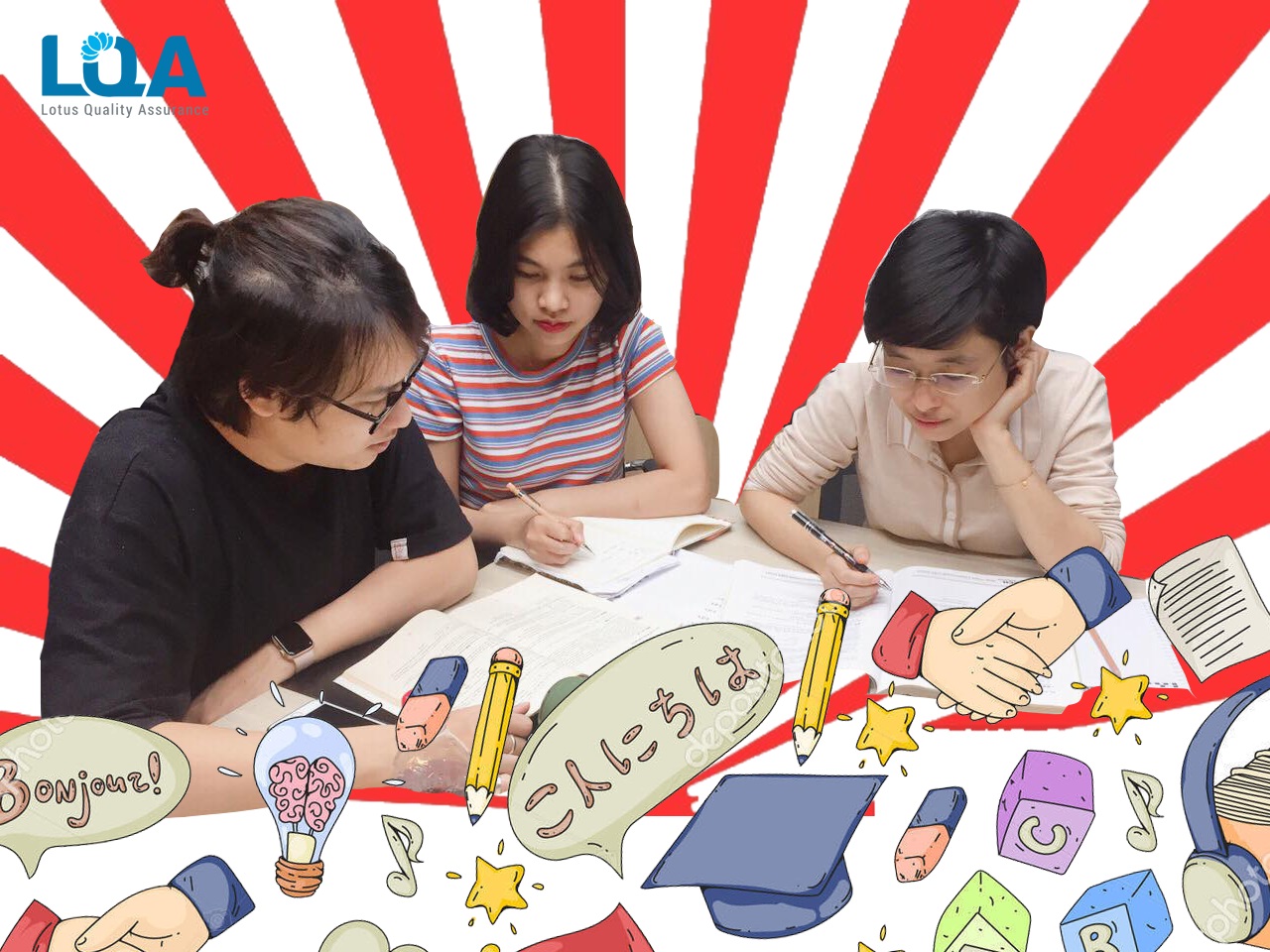 "To learn a new language is to have one more window at which to look at the world" – Chinese Proverb. As the  IT Outsourcing Company in Vietnam, LQA always emphasizes the importance of foreign languages in order to provide the best customer service. 
As of 2019, 25% of Testing Engineers know Japanese with all having the JLPT N1, N2 and N3. To serve the significantly rising need for QA and Annotation Outsourcing Service in Japan, LQA constantly endeavours to recruit staff with great Japanese proficiency as well as open a Japanese class for Lotusians so that they can have a good language foundation to communicate in customers' language confidently.
Founded in May, 2019, the class attracts staff from different departments, namely sales, testing, annotation or even Board of Directors. After work hours, diligent students come to LQA's meeting room to learn Japanese with teachers – the Lotusians who have lived in Japanese for years and can speak Japanese fluently. After a few months, almost all the students of the class passed JLPT level N5 or N4, which is a good improvement.
Hope that the students will achieve good Japanese skills and in the future, LQA will open more classes not just in Japanese but in other languages to help the company reach out globally.
Let's see some pictures of the class: