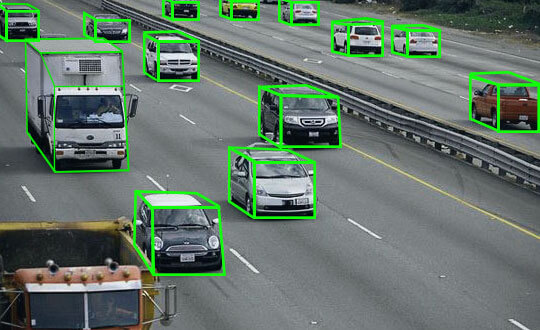 In machine learning, data processing and analysis are extremely important, so I will introduce to you some Tools for annotating data to make the job simpler.
You can refer more information about Data Annotation here
PixelAnnotationTool – Data Annotation Tools
This tool is suitable for segmentation problems such as finding cars, roads, and cells in medicine to support diagnosis.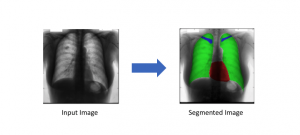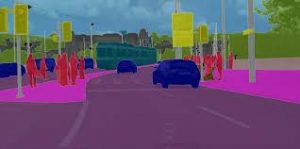 Example of segmentation image
This tool is using the watershed marked algorithm of OpenCV. Everyone can go to the binary link to download the tool and use it.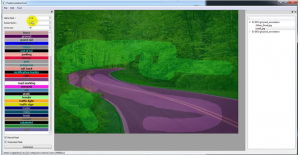 Tool interface
Usage:
You can change the color in the config file in the source code and then let the number of colors correspond to the regions you want to segment differently. Then you just need to use the mouse "dot" the color and press the "enter" key according to your desired color area.
Data Generator Tool
Text Recognition Data Generator is a tool used to generate text.
With this tool, you can generate different fonts and colors for your text detection problem. You only need to save the cn.txt file in dicts and the font also saved in the cn directory always and run the code according to the following code:
python run.py -l cn -c 1000 -w 1 -t 6 -k 3 -rk -b 3 -bl 1 -rbl
To generate data according to the requirements of the problem, you should study carefully in the documentation
Tool LabelImg
LabelImg is also a tool to annotate data but other than Pixeltool in that LabelImg is used to take out the 4 surrounding corners. To install the tool, you can clone github or use pip.
pip3 install pyqt5 lxml # Install qt and lxml by pip
make qt5py3

python3 labelImg.py

python3 labelImg.py [IMAGE_PATH] [PRE-DEFINED CLASS FILE]
For more information, please refer to Annotation services
———————————————————–
Lotus Quality Assurance (LQA)
Tel: (+84) 24-6660-7474
Email: [email protected]
Website: https://www.lotus-qa.com/
Youtube: Lotus QA channel