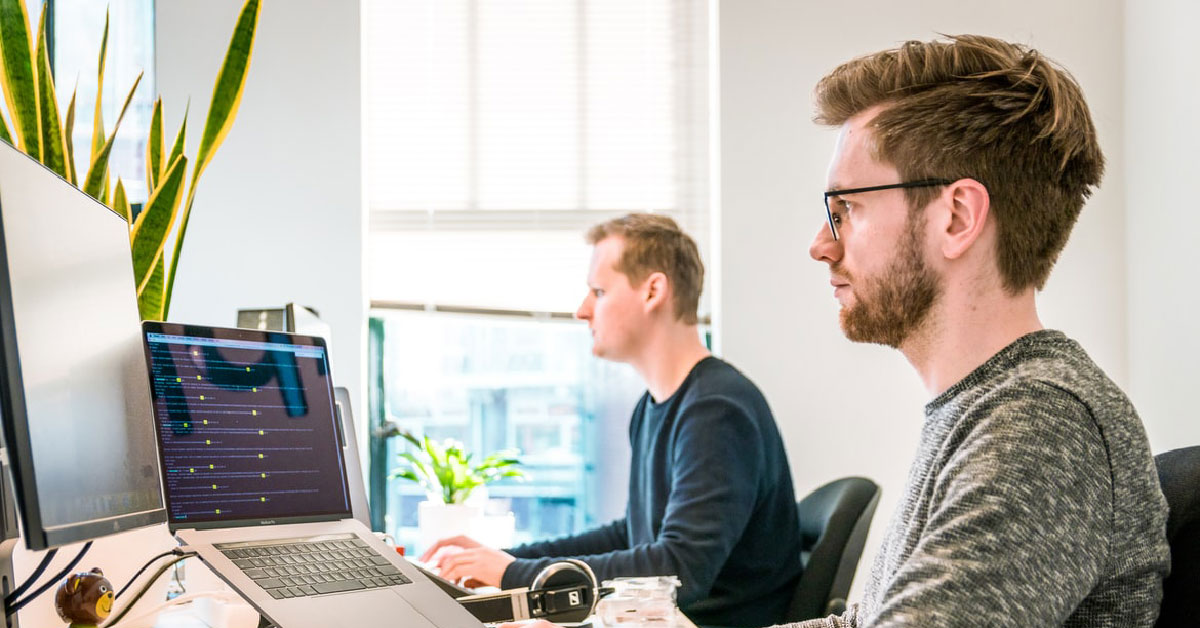 IT Outsourcing Contract is perhaps the last thing one has to consider when it comes to the implementation of IT Outsourcing in their company. People often think of the cost reduction and the quality of delivery as their priorities, but little do they acknowledge that IT Outsourcing Contract plays a very important role in how these turn out.
In our last article on the IT Outsourcing model, you knew that IT Outsourcing is a multifaceted service, meaning that to finalize an optimal solution for your business, one needs to research many features, including the locations and the pricing contract.
In this article, we will continue with the details of the four most popular IT Outsourcing contracts and the must-have components that you would need in any contract.
You might want to know: Choosing IT Outsourcing Provider for your business
What is an IT Outsourcing Contract?
If you are new to all these IT Outsourcing and Outsourcing contracts, let's just start with the basic definitions.
An IT Outsourcing contract is a legal document binding two parties in accordance with the agreed terms. In this contract, many components concerning the pricing model, the scope of work, delivery time, etc.
The two parties involved in this IT Outsourcing Contract are the vendor and the client. This contract will probably include the legal terms regarding the intellectual property, non-disclosure agreement and so on.
What are the three types of IT Outsourcing contract?
IT Outsourcing has been favored by many business leaders, thanks to many of its advantages of vendor expertise, improved quality of delivery, cost reduction, etc. But to acquire all of these, it might not be easy as you think it is.
For different kinds of projects, you would have a different approach to best achieve your goal. The same situation applies to the IT Outsourcing contract. There are three types of IT Outsourcing contracts, and they are:
Project-based
Time & Material
Dedicated Team
Project-based IT Outsourcing contract
– What is it:
Project-based IT Outsourcing contract is one of the most popular kinds of contract there is. With project-based, the first and foremost thing that the client needs to clarify before rushing in finding any suitable vendor is their requirements.
The requirements must be clearly mentioned beforehand in the request for proposal. You need to answer these questions:
What service do you want from the vendor?
What are the expected goals from the vendor?
What is the scope of work?
For clients who want to have full control of your spending on IT Outsourcing, the project-based contract is the answer for you. With this kind of contract, the vendor will work under specific requirements and goals. Any work that is unrelated and outside of the work scope will not be taken care of. The product will be delivered within the committed time, with a decided-upon cost.
– When should you use it:
You know exactly what you want and how you want it from the vendor.
The project has a small time frame.
Requirements are clarified and no flexibility is needed.
The project is straightforward and its directory is not affected by any cause.
You don't want to meddle in how the vendor does the project, as long as they can deliver the expected outcome in accordance with the initial requirements.
Time & Material IT Outsourcing contract
– What is it:
Opposite to what a Project-based IT Outsourcing contract offers, Time & Material is the IT Outsourcing contract that is based on the working hours and the resources spent on the project.
Normally, Time & Material is used when the software development project is a long-term one and an estimate of the time required or costs cannot be made in advance. Even though you might start the IT project with some sort of planning, but the outsourcing cost will never be as you expect.
Time & Material IT Outsourcing contract is perhaps the most popular type of outsourcing contract. The main reason for this is that the technology world is moving at an unprecedented pace. The trending technology today might become obsolete the very next day, and the businesses' operations revolve around the customer experience. It is the customer that decides one's success. Client centricity is now of the utmost importance, and the client's demand can change over time.
Especially for tech companies to survive in such a competitive market, they have to change according to the market's demand. Under this circumstance, a Time & Material IT outsourcing contract is the best solution. With Time & Material, you don't have to set your eyes on any particular goal, you want to figure out your desired output later, and pivot right when you feel like it.
This adds up the element of flexibility and makes it seamless to complete projects that require a long time. Time & Material contract will continue as long as the client wants to.
– When should you use it:
Your domain/field is predicted to change in the years coming, and you need the flexibility to adjust along the way.
Your project is complex with the raw concept, requiring you to spend a lot of time on it.
There might be emerging technologies that might come in the way.
When your concept and idea are too innovative to make and advance estimations.
When you still want control over your project while having an external team work on it
Dedicated team IT Outsourcing contract
– What is it?
A dedicated team is a team of tech engineers that will work on nothing else but your project. With this IT Outsourcing contract, the client would hire with the help of the vendor. Basically, the vendor will provide a talent pool of the most suitable personnel, and the client will do interviews, tests, etc. to select the team member for their project.
With a Dedicated team IT Outsourcing model, development tasks and the outsourcing contract should have clear specifications on any type of goals or details in advance. The dedicated will function as an in-house team, just that they might be located on a different site. The tech workers now are basically your employees, and you can assign them whatever task you want it to.
You can choose various engagement models to build and collaborate with the team so that the communication is smooth and clear.
– When you should use it?
When you want total control of the human resources.
When your project is complex and requires constant iteration and modifications.
When you want to build a long-term connection and relationship with your outsourced team.
When you are planning to expand and need an expert team of developers working solely for your project
The 3 IT Outsourcing contracts as above can be adjusted as your request. Remember that there is no exact contract that can suit your company right away. Before deciding on how your contract will be, you should negotiate with the vendors. Then create a skeleton contract of the must-have components such as:
Detailed project scope
Service level agreements
Transfer of assets
Warranty of the product
Ownership of the product
IP protection
Cost & payment structure
Dispute resolution
Subcontracting
Indemnification
Exit strategy
Once you have included these terms in your contract, you basically don't have to add anything else. If yes, perhaps just some other minor negotiations.
When you are done with negotiations, you will produce the first draft for post-reading, or the vendor will prepare this for you. Either way, the IT Outsourcing contract should include minute detail to avoid any misunderstanding.
In Conclusion
Each IT Outsourcing contract has its own features, and is only suitable for particular objectives and approaches. Drafting out a contract might be the last thing you think of when outsourcing your IT operations, but it can have major impact on how your team and your whole operation will turn out. A contract is the legal binding between the clients and the vendors, and you need to be very careful when deciding on what contracts you would apply.
Project-based
Time & Material
Dedicated Team
•   Tailor-made for small to mid-size projects

•   Entails fixed budget and
solid requirements

•   Focused on value and productivity

•   Designed for long-term, frequent, scheduled, or day-to-day functions

•   Designed for large-scale projects

•   Prepares dedicated team for management and operation

•   Predefined project requirements

•   Short time frame

•   Fixed budget

•   Complicated and not predefined requirements

•   Periodic order

•   Need for flexibility

•   Companies that want long-term operation

•   Full control of team members

•   Flexible transfer
Already know what contract is for you? Get to know How Managing IT Outsourcing works with a detailed guide from Lotus experts.
About Lotus QA
At Lotus QA, we have a flexible approach for our clients to get the most suited IT Outsourcing contract. As each of the contracts has its own traits and features, Lotus QA can customize them upon requests, as long as it can help our clients successfully achieve their final goal. Flexible as it is, Lotus QA still complies with international processes and standard in how we provide you with out technology services.
Have you decided what IT Outsourcing contract to follow? If you are still unclear, contact Lotus QA for further support on this matter: