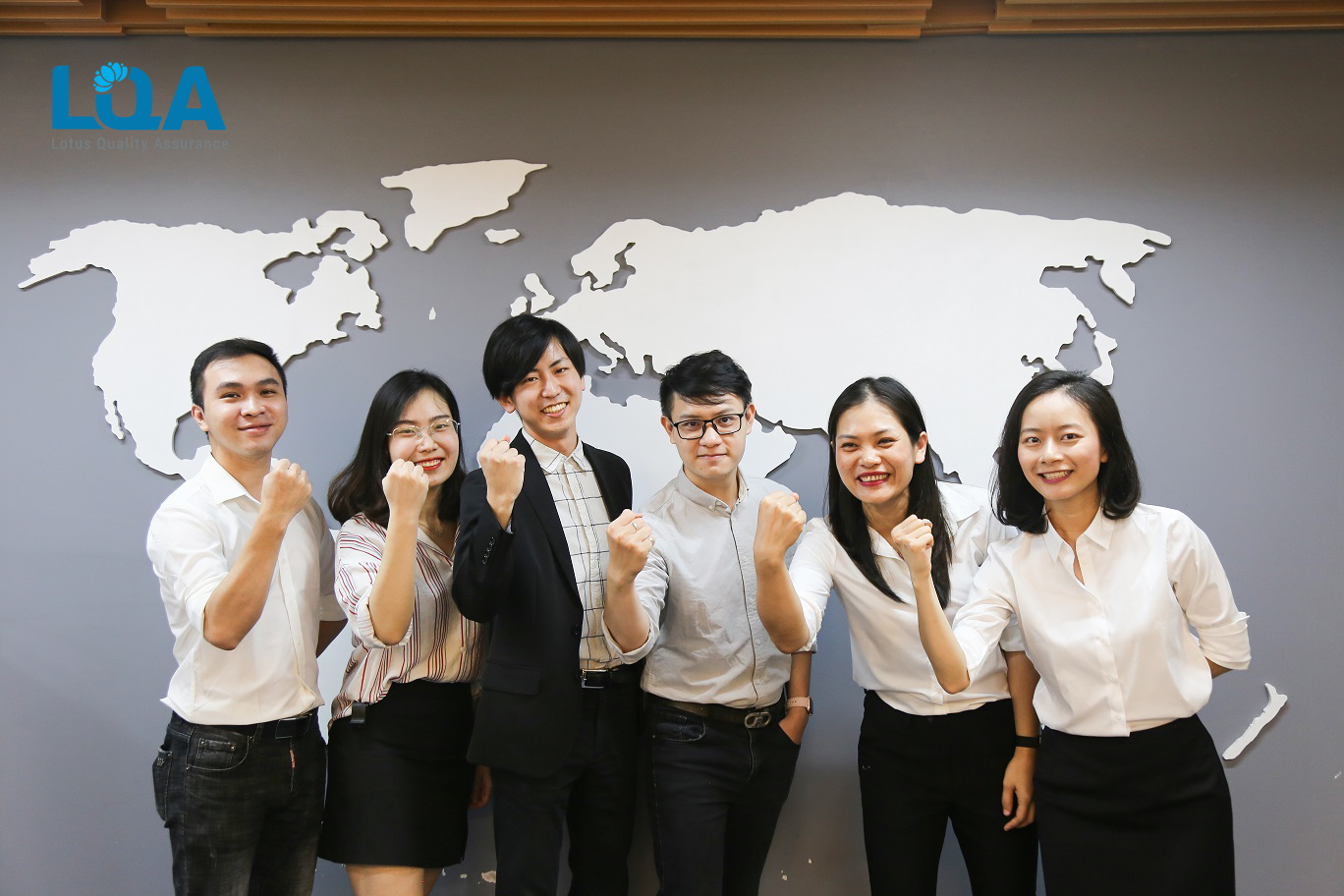 Offshore Development Center is a common work model that is gaining more recognition from IT leaders and enterprises. This is considered an effective way of cost reduction and talent pool access.
Eastern Europe and Eastern Asia countries are the leading destinations for Offshore Development Center to thrive. Still, due to the technical preferences and regulations, this model no longer thrives in these regions. Besides, labor costs in these countries have exponentially increased in the past five years, leading to their clients having to look for ODC services somewhere else.
Among the emerging countries for Offshore Development Center service providers, Vietnam has stood out as a destination of competent tech workers and competitive costs.
In fact, Vietnam is a growing IT hub and has just crossed its nascent stage in recent years. In Vietnam, the regulations are very favorable for the development of the IT industry and foreign investors in this sector.
Hence, Vietnam still has much room for potential growth in the field of Information Technology in the future. Here, you can find world-renowned technology corporations who have worked with many big clients from around the world. Moreover, this development has paved the way for the founding of other mid-size or small-size service providers for a niche market with domain-specialized capabilities.
IT Labor cost in Vietnam
The first and foremost reason why Vietnam is suitable for Offshore Development Center setup is the competitive price. When compared to the labor cost in some major fields of IT of developed countries like the US, Singapore or Japan, the salary range in Vietnam is lower by 40-50%.
For example, the base salary for Software Developer in the US is approximately $9,528, while that of Vietnam's market is around $3,811. This price gap repeats with many other IT positions such as Systems Architect, Cloud Engineer, Product Manager, Security Engineer, DevOps Engineer, Project Manager, etc.
Some might wonder whether these outsourced IT staff can perform as well as the in-house team, as for the fact that many believe high price comes with high quality.
When working with an Offshore Development Center, you can access a talent pool of competent IT staff. Especially with this work model, you interview them to hand-pick the most suitable talents for your work hub.
Thanks to geographical pricing, you can get equally good results with just half a price when implementing Offshore Development Center in your operation.
How do you communicate with non-native partners?
One of the major reasons why many businesses are hesitant with Offshore Development Center is the communication barriers, aka the language.
They fear that their employees won't be able to communicate effectively with their clients that don't speak the same language as they do. However, this is not the thing you should be worried about. In a technology-focused company, language has gained considerable attention. Many managerial roles have identified this as the focal point for more access to clients around the world. In Vietnam, English as a global language is somewhat a standard included in recruiting IT staff.
The communication and management platform is also applied for a more comprehensive way of keeping track of work and time.
Cloud project management tools such as Trello, or Asana is used. These tools can split your work into smaller tasks. For every task, staff can add details, deadlines, to-do lists, etc. Sharing files and calendars also can benefit employees working on the same project. This involves employees throughout the work process (better team morale) and ensures productivity (better work results).
BrSE and Comtor act as the connecting bridge between our client and us. These staff work with both parties for requirement and deadline clarifications to produce the best results.
-> Solve the problem of chaotic workspace.
Work with top-tier service provider in the field
Lotus QA stands amongst the best IT service providers in Vietnam. Lotus Quality Assurance, or Lotus QA started in October, 2016 as Vietnam's first independent testing company, and then evolved our business into two other branches of Software Development and AI Data Processing services.
Since our establishment as a QA company, we expanded our business, officially step in Vietnam's IT Outsourcing Market as Lotus TS in 2017, and in 2020, we opened our Japan office, marking the foundation of Lotus Japan in particular and Lotus TS' development in general.
Our journey to provide high-quality products and the development of the QA market in Vietnam has been highlighted with our achievements.
Throughout our 162 projects, we worked with 56+ clients from 9 countries, gained customer satisfaction of 94%.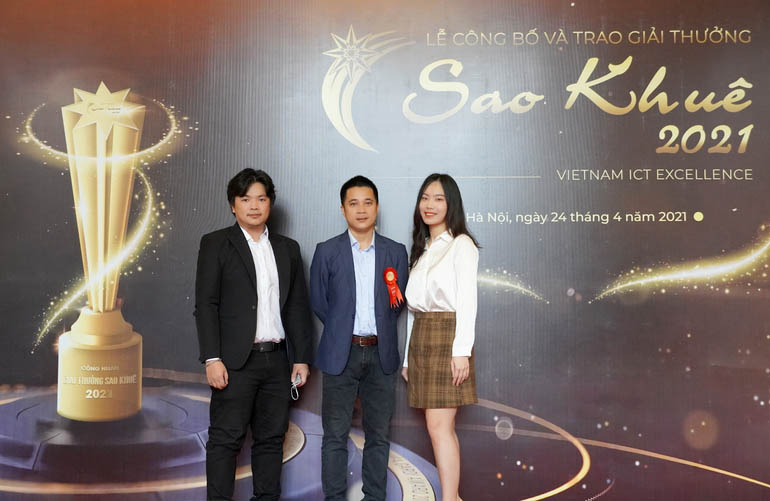 To strengthen our capabilities and our credibility, we got the certificates of ISTQB in Testing and in Management.
We also got the prestigious Sao Khue Awards for top AI Processing service, once again proving our top-tier position in IT Outsourcing in Vietnam.
If you're looking for top-notch and client-centric IT services, Lotus QA is definitely the destination for you. We're providing 3 main services of Quality Assurance (or you can call it Testing), Software Development and AI Data Processing.
For QA services, we cover the conventional services of Mobile App Testing, Web App Testing, Embedded Software Testing and Integration Testing, and the next-gen services of Automation Testing, Cloud Testing and Private Test Center.
Other major service we provide for the market is Software Development, covering Web App and Mobile App Development, plus the trending AI Development and Software Maintenance.
We offer professional services for Data Annotation, Data Collection and Data Validation for AI Data Processing.
We operate and partner up with clients from various countries in the world. We've got a strong presence in Japan, America, Europe and APEC countries, and Vietnam.
We've gained experience and knowledge in different domains, with Healthcare, Banking and Automotive are the highlighted ones.
What makes us stand out in this very competitive IT outsourcing market are our domain expertise, technical competencies, and people.
As we comprehensively apply cutting-edge technologies in different fields, we have imprinted the impression of professionalism on our clients. But it is not just about the technical knowledge. We also place a heavy emphasis on how we work, how we process. For a flawless and smooth operation, we follow a stringent process of international standards and strict security. Clients are well assured of quality when partnering up with us.
The core of our service has always been our clients, but when it comes to the inner operation and growth of Lotus QA, it is the people that matter.
Since I started this company 5 years ago, I've always known that our people are the most important factor in building a business from the ground up. In Lotus QA, we build the people, not just in numbers but personally.
To develop a talent pool of comprehensive staff with technical and communication skills, first, we start with a thorough recruitment process. Once the talent's on-board, we go for intensive technical and process training.
Over the past few years, we've grown not only in numbers but also personally. In Lotus QA, we build a learning environment that can enhance the best out of our people.
As we commit to providing a young and dynamic talent pool for the global market, our people is the essence of our success.
In LQA, our motto is "Towards Perfection," and perfection is what we strive to provide the best values for you.
Contact us at:
Website: https://www.lotus-qa.com/
Tel: (+84) 24-6660-7474
Fanpage: https://www.facebook.com/LotusQualityAssurance