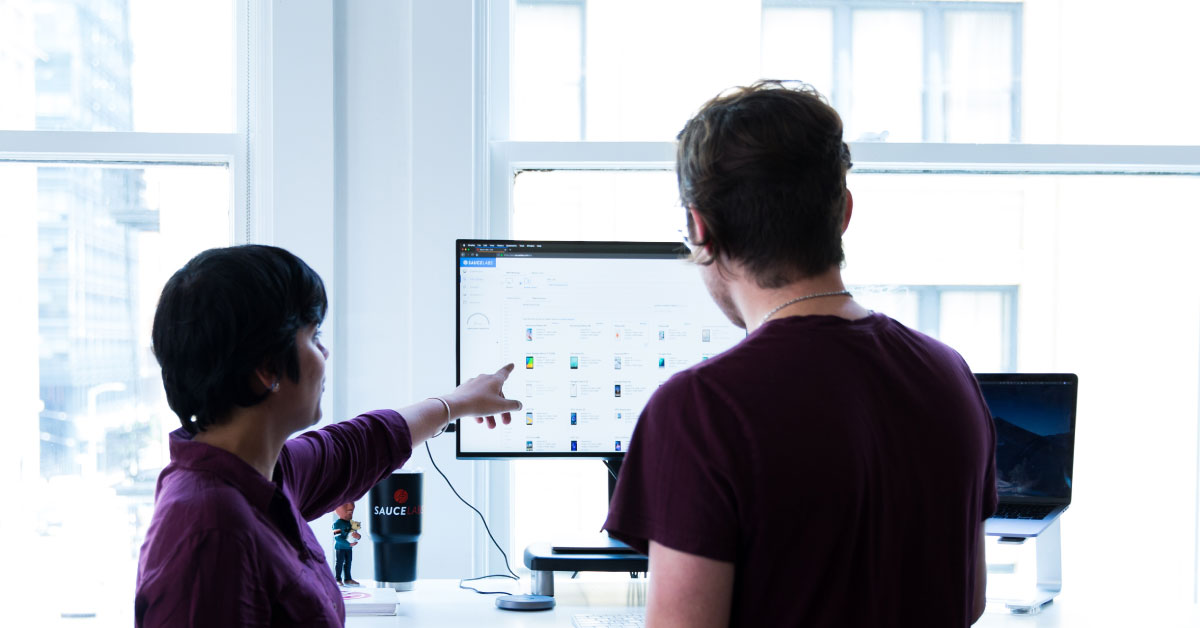 For a software or a product to function smoothly, software testing is of paramount importance, but not any company is capable of having an in-house testing team due to limited resources. Instead, an outsourced software testing appears to be a viable solution. Let's find out more about the 6 reasons why you should choose software testing outsourcing.
1. Cost-effectiveness
Building an in-house software testing is very costly. For example, according to Indeed, the base salary for a software testing engineer in the US is $87.5K per year, with an average cash bonus of $5000. This varies within the country, and it can even reach the point of $152,163 per year, which is a lot.
On the other hand, thanks to geographical pricing, the base salary of nearshore, offshore is 50 to 70% lower than that in the US. For instance, the average salary of a Vietnamese software testing engineer is $650, which is only $7800/year. By choosing a software testing service provider in Vietnam, your company can now reduce the testing cost by a lot.
As you can see from these statistics, there is a huge gap in the cost range between an in-house testing team and a nearshore/offshore team. With an in-house team, the employer not only has to pay a large amount of money to hire an average software testing engineer but also pays for additional compensations such as cash bonuses, healthcare, annual benefits, etc. And this does not even include the HR operation costs and costs for testing tools, which can add up to thousands of dollars. But with a nearshore/offshore team, you don't have to worry about these costs.
2. Flexibility
Another reason why you should choose software testing outsourcing is the flexibility it offers, including fast team scaling and quick adaptation to project requirements.
Fast team scaling
Outsource software testing offers you the benefit of a fast team scaling, as you can ask for a team of 3-5 testers and hire them within just 2 weeks. Whether it is manual testers or automation testers, you can still get the team members that you want in a small amount of time. This is also applied when you want to scale down your team to match your business trajectory.
Quick adaptation to project requirements
In this ever-changing market and disruptive advances of the IT market, the case of changes in project objectives and requirements is very common, causing headaches for business leaders when they want to switch up. With this change in the test objectives, your in-house team will find it very challenging to adapt due to the demands for new technologies, the use of new tools, etc. In contrast, the outsourced test team can quickly change the personnel and replace them with those of required skills and hence, adapt to project requirements within a few days.
3. Faster time-to-market
Time-to-market is one of the most important factors that will impact your product's efficiency, revenue, market shares and competitiveness. The last thing you want for your project is the delay. But with an in-house team, a delay is very likely to happen because recruiting, training and onboarding process can take up a large amount of time for your business, not to mention the testing process itself.
However, with an outsourced software testing team, the first thing that you will never have to lay hands on are the recruitment process. The vendor will provide you with the perfect candidate that can work on your project right away.
They will also be responsible for creating and accurately following a timeline that is optimized to suit your own targets and business. Certain measures will be taken to ensure that timeline, and there will be no unnecessary delays, endless searches for the right tools, etc.
4. Access to expertise
Software testing outsourcing companies have their own talent pools with many QA experts who have many years of experience working with different testing tools, systems, test environments. They also has what it takes to understand your domain, whether it is healthcare, finance or education to give you strategic advice.
For IT workers in general and software testers in specific, acquiring and attaining talents of high expertise level is very difficult. This is because, besides the high salary, your company has to have the reputation and additional benefits to recruit one tester with experience and skills, which requires a lot of effort and money.
But with outsourcing, the outsourcing vendor will hand the CVs that include the technology and skillsets you need directly to you, and you will have the benefit of choosing the most suitable candidates.
5. Focused operations
Software testing is a vital part of the software development life cycle, but it is not necessarily a core function of your business. By outsourcing software testing activities, your core business operations are now untangled of the recruitment and operational activities for the new testing departments, and you will have more time and focus on your important operations.
The testing team will be in the good hands of the vendor, who has experience in managing an outsourced testing team. All you have to do is to check regularly on the progress of the testing team and spend time on what can really create the edge of competition for your business.
6. Unbiased perspective
When it comes to software testing, cognitively biased perspective is a common issue, leading to biased test analysis, test cases and test execution. Put it simply, an in-house team will know the basic information of the software development process, hence knowing the potential defects coming up. Although this kind of information can help testers detect the most obvious bugs, their point of testing is now drawn to the apparent hypothesis, making them unaware of the alternatives and other defects.
This is the reason why we need an unbiased perspective from external test experts. Since the product-related information is missing, the testers can dig deep into the documents and have multifaceted perspectives towards the products. Thanks to this, there will be no bugs missing, no in-attentional blindness, no biases in test cases and test execution if handed out carefully.
Our final thoughts
Deciding whether you should choose an in-house or outsourced software testing team requires much consideration of many aspects. But if you are leaning towards these features, outsourcing software testing is definitely your answer:
Cost Savings
Flexibility in team scaling and project adaptation
Faster time-to-market
Large international talent pool with expertise
Focus on core operations
Unbiased perspective in testing
Software Testing Outsourcing with Lotus QA
Lotus QA with one of our focuses on quality assurance can provide you with the best outsource software testing service. At Lotus QA, we can ensure you of:
High Security: LQA not only follows stringent procedures of ISO 27000:01 for optimal security and international standardized process but also flexibly adapts to clients' requirements
Quality Human Resource: we ensure staff competency through strict rounds of interviews, on-job orientations, continuous learning & development for the most suitable QA staff.
Flexibility: We provide different working models to allow clients to choose or change the plan at any time.
Interested in our software testing outsourcing services? Contact Lotus QA for consultations from test experts: