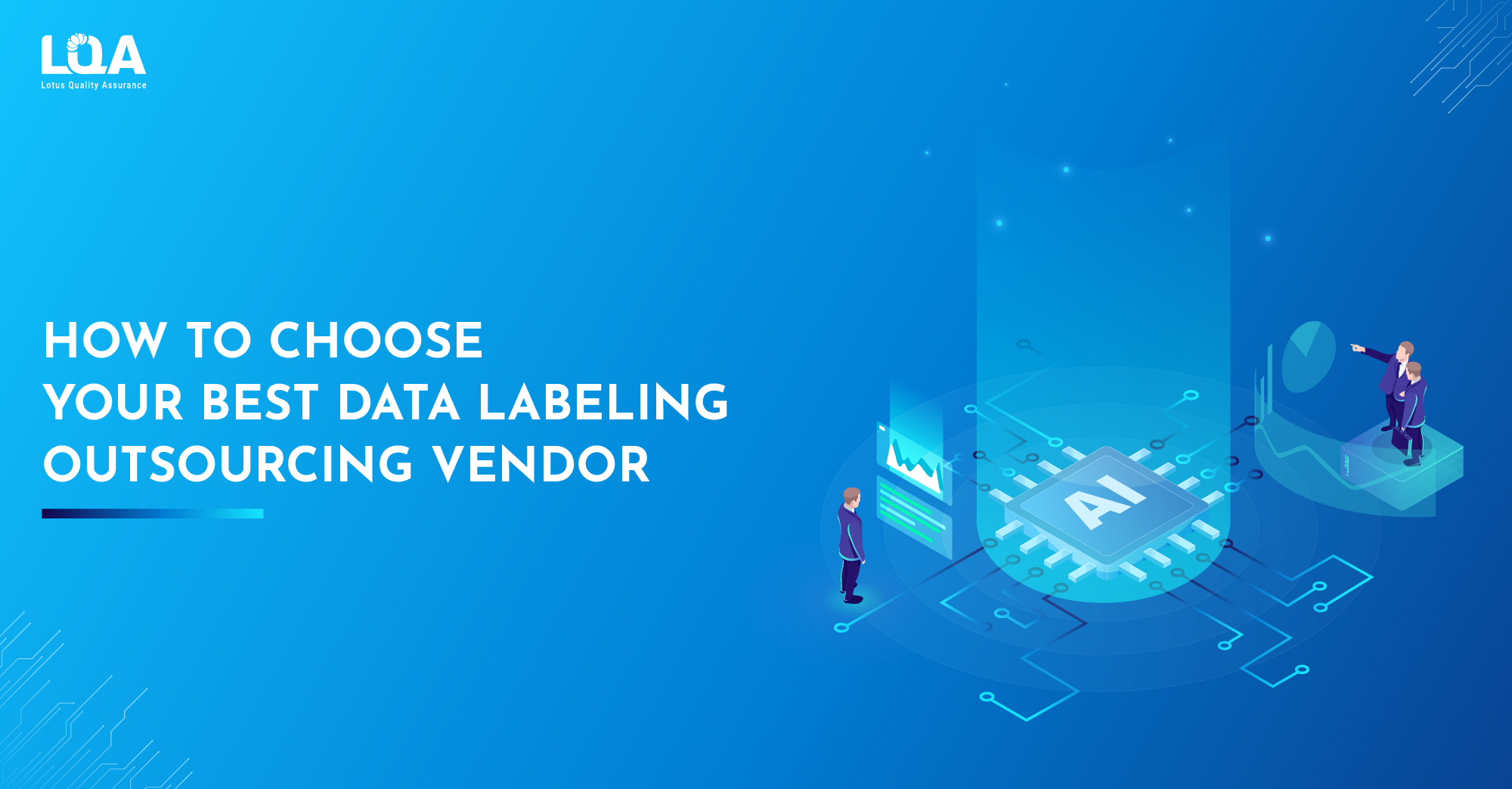 Outsourcing the data labeling services to emerging BPO destinations like Vietnam, China, and India has become a recent trend. However, it is not easy to choose the most suitable data labeling outsourcing vendor among numerous companies. In this article, LQA will walk you through some advices to find the best vendor.
1. Prepare a clear project requirement
First of all, it is crucial to prepare a clear and detailed requirement which shows all of your expectations toward the final results. You should include the project overview, timeline and budget in your request. A good requirements should include:
– What data types annotators have to work with?
– What kind of annotations need to be done?
– Is it required to have expertise knowledge to label your data?
– The dataset need to be annotated with how much accuracy rate?
– How many files need to be annotated?
– What is the deadline for your project?
– How much can you spend on this project?
2. Must-have Criteria to Evaluate the vendors
After finalizing your requirements, you should evaluate the vendors with whom you will sign the contract. This stage is crucial since you don't want to spend plenty of money to receive a poor-labored dataset. We suggest evaluating them based on their experience, quality, efficiency, security, and teammate.
Experience
While data labeling may often seem like a simple task, it does require great attention to detail and a special set of skills to execute efficiently and accurately on a large scale. You need to gain a solid understanding of how long each vendor has been working specifically in the data annotation space and how much experience their annotators have. To evaluate this, you can ask the vendor some questions about their years of experience, the domain they have worked with, and the annotation types. For example:
How many years of experience in data annotation do the vendors have?
Did they work with a project that requires special domain knowledge before?
Do the vendors provide the type of annotation that matches your requirements?
Quality
The data scientists often define the quality in datasets for model training by how precisely the labels are placed. However, it is not about labeling correctly one or two times, but it requires consistently accurate labeling. You can figure out the capability of providing high-quality labeled data of the vendors by checking:
The error rates of their previous annotation projects
How accurately placed were the labels
How often did the annotator properly tag each label?
Data Quality – 5 Essentials of AI Training Data Labeling Work
Efficiency
Annotation is more time-consuming than you imagine. For example, a 5-minute video will have an average of 24 frames in one sentence, which made up to 7200 images that need to be labeled. The longer time annotators spend labeling one image, the more hour required to complete the task. To estimate correctly how many man-hours requested to complete your project, you should check with the vendor:
How long did it take to place each label on average?
How long did it take to label each file on average?
How long did it take to execute quality checking on each file?
Team
Understanding the ability of your vendor annotation team is important as they are the ones who directly execute the project. The vendor should commit to providing you a well-trained team. Moreover, if you want to label text, you need to check if the labeling team can speak the language or not. Besides, confirm with your vendors whether they are ready to scale up or down the annotation team in a short period. Although you may estimate the amount of data to be labeled, your project size still can change over time.
Data Annotators: The secret weapon of AI development
3. Require a pilot project
A pilot project is an initial small-scale implementation that is used to prove the viability of a project idea. It enables you to manage the risk of a new project and analyze any deficiencies before substantial resources are committed.
If you ask the vendor to do a pilot project, you will need to choose some sample data from your dataset. You can start with a small amount containing various types of data (10-15 files, depending on the complexity of your dataset).
Remember to provide a detailed guideline for the demo so you can evaluate the vendor correctly. Last but not least, ask them how you can check the progress of the demo test. As a result, you can rate if their quality and performance tracking tools or processes satisfy your requirement or not.
We went along with all the set up you need to notice before signing any contract with a data labeling outsourcing vendor. Hopping that with this preparation, you can choose the most decent partner.
If you are shortlisting data labeling vendors, why don't you include LQA in the list? We have many experiences of labeling data in various fields like healthcare, automotive, and e-commerce. Contact our experts to know more about our experience and previous projects.