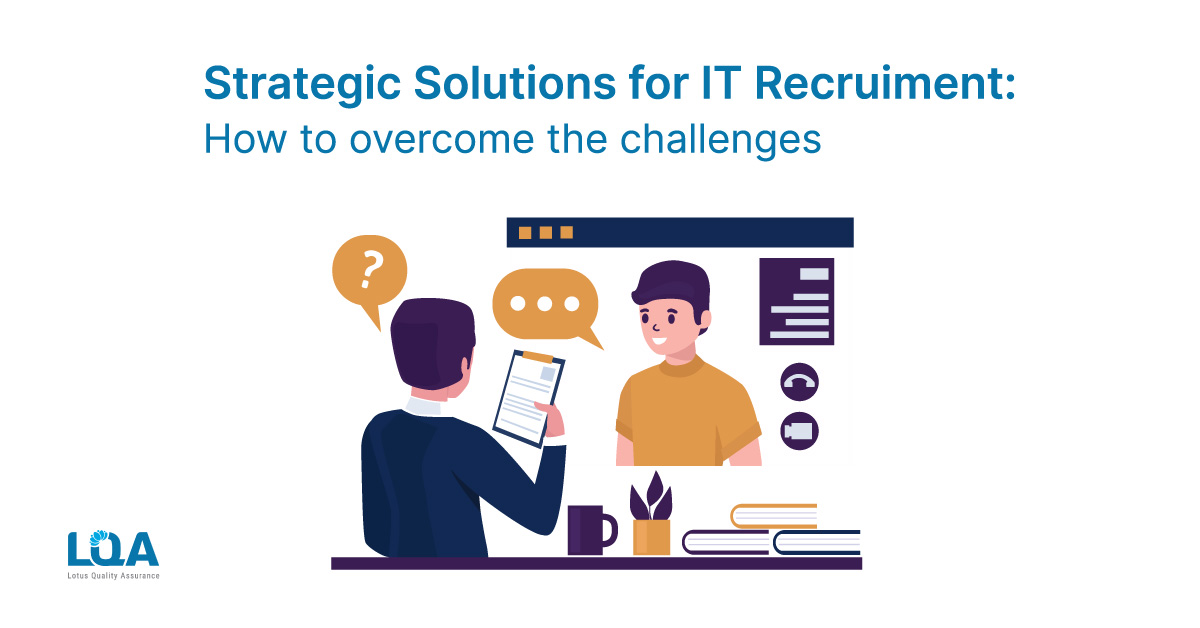 The riddle of how to nurture, recruit and retain IT talents is the universal problem that HR departments face every day. As in the IT industry, 80% of the candidates are passive candidates, meaning that they're already occupied. The process of planting the seed of job switching to attracting those candidates to apply to your company is a long and demanding journey. In this journey, for every step of nurturing, recruiting and retaining poses different challenges; fortunately, these can be easily tackled, thanks to the following solutions:
Build a strong employer brand
Employee referral program
Competitive benefit and compensation program (what motives your staff?)
Broaden your recruitment sources (institution)
Proper investment in HR Campaign
Remote Staffing
IT Outsourcing
1. Build a strong employer brand
72% of recruiting leaders worldwide agreed that employer brand has a significant impact on hiring, and 75% of those who are looking for a job often take employer brand into consideration. Also, 49% of LinkedIn users following official social media accounts of tech firms to watch our for job openings.
Building a strong employer brand is not something that you can do overnight but a long-term investment, both for business development and recruitment attraction. Still, it is important for one to "imprint" a good impression of your brand. These impressions would range from modern workplace, young and dynamic work culture, transparent policies, etc. Especially in the IT industry, candidates have a wider range of choices, hence they always go for the company with outstanding features of flexibility, scalability, etc.
The real question here is that "How does your employer brand stand out?" The most popular and common channel is social media. By leveraging your image on platforms such as LinkedIn, Facebook, Instagram, you've already highlighted the robust work culture and friendly environment. The choice of what image you want to put on to attract candidates lies in your hands. It could be young and dynamic, or friendly, or professional, it's up to you.
To deliver the image of your employer brand as an IT recruitment solution, you can go with media sharing, company events, job development opportunities, etc. Through these, potential candidates will first capture the essence of the workplace and then engage more in the activities of your company.
In terms of career development, it's best that you set up and organize technical events such as host meetups, workshops, and hackathons to revamp competition within the business.
Also read: Top 7 challenges in IT recruitment
2. Employee Referral Program
Employee Referral Program has long been an effective IT recruitment strategy exploited by many businesses. In this program, employers encourage their employees to refer qualified candidates with rewards.
This strategy has proven its effectiveness through multiple analyses indicating that employee-referred staff tends to outperform the nonemployee-referred ones. Alongside these performance-related metrics, an employee referral program also helps businesses hire talents with suitable backgrounds and avoid any unwanted characteristics. Plus, as the information about the job openings is shared through the employees' network, more candidates can get access to the information at a quicker pace, hence boosting the recruitment process.
With a reasonable reward, an employee referral program is considered a cost-effective way to tap into a large and qualified talent pool of passive job seekers.
3. Competitive benefit and compensation program
Each job position in different companies offers different pros and cons, and there is no one-size-fits-all vacancy that can meet all the requirements of the candidates. As a result, you should research the factors that motivate them, in which benefit and compensation are two factors contributing to a successful IT hiring process.
The most common priority recently is the remote working conditions. The candidates also put an emphasis on how they can balance out their work life and personal interests. You can also understand this as they are willing to move out of the suburban areas if they can work remotely.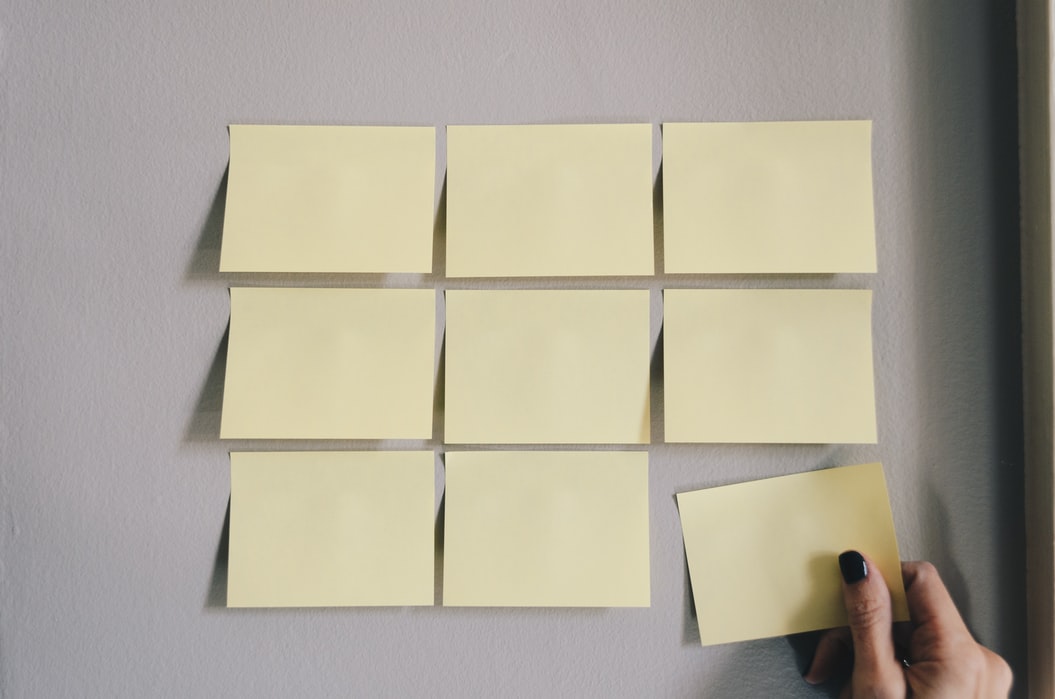 Another fraction is the reference for internal development, meaning more training, technical courses and on-job guide, etc.
Concerning the finance factors, although the salary and other financial compensation policies might sound very compelling, the social and mental benefits top at the priority of what tech engineers look for in their jobs.
Due to the shortage of IT talents, tech engineers are spoilt for choices of the company they can work for. To make your business stand out in this very competitive environment, businesses are compelled to produce an impressive benefit and compensation program.
4. Use different platforms and sources for acquiring talents
Recruiting is not just about posting to job and waiting for candidates to flock to you. This is never an effective way for you to find the best candidates. Indeed, it requires one to employ multi-platform recruitment to search for as many applications as possible.
As it is shown with the following statistics, although job listing and social business platform is quite popular within recruitment community, more than 71% of the talents come from employee referrals and internal hiring, 65% are from LinkedIn and 56% are from Indeed.
These sources of applications and candidates have proven its success with quite prominent numbers, but the outlook for the IT recruitment process can be even better if you employ some of the following methods:
Hackathons/coding competitions: By organizing these "playgrounds" for developers/testers, you expose your employer brand to a small society of IT worker community, hence raising the chance of being considered when they have a plan for changing jobs. Through these competitions, you also get access to the personal contact address of the candidates, which can be used for later candidate nurturing.
IT training institutions: Partnership with universities and colleges with IT majoring can give you early access to a large and dynamic talent pool. This can ensure high-quality candidates thanks to the systematic and intensive training during their tertiary education.
Certificate providing institutions: organizers for IT certificate provision have contact points of the qualified IT candidates in different fields that can assist the mass recruitment process.
Talent acquisition does not always mean the recruitment from direct sources of candidates who will later on work as in-house staff. Instead, many international tech giants have switched their approach to staff augmentation or third-party recruitment services. With this rather new approach, your company would benefit from a bigger talent pool with candidates specialized and expertise in one particular domain or technology.
5. Proper investment in HR Campaign
As talent shortage becoming an alarming problem in the IT industry with 69% of companies globally report talent shortages, tech enterprises now place heavy emphasis on Human Resources and IT Recruitment. HR department now holds greater responsibilities and priorities amid the pandemic, requiring decision-makers to take more measures to improve recruitment campaigns. As the competition among tech companies gets more and more serious, it is urgent to employ a proper investment in HR campaigns to stand out in the market.
Here are some critical channels to improve HR campaign's performance:
– Signing Bonus. This can be the leveraging factor that can boost the recruitment process. One-month salary bonus or even more is exactly what one might expect to receive from their employers. This is not only a welcoming gift for the staff but also a promoting point for the company's image.
– Advertising on multiple recruitment platforms. With a reasonable budget allocation, HR leaders can arrange ads to attract more candidates. Each recruitment platform has its pros and cons, which requires decision makers to do their research and try them out before sticking to any particular platform.
– Linkedin Talent Premium. With this all-encompassing hiring platform for talent professionals, a recruiter can find, connect with, and manage the people you want to be on your team. With a small cost, you can work efficiently and get access to a large talent pool with tech engineers from all over the world.
– Recruitment landing page. A well-designed recruitment landing page is crucial in creating a good impression towards IT talents. With subsequent information about opening jobs, plus nice content and picture layouts, the candidate can sense the professionalism of your business.
6. Remote Staffing
Remote staffing is an trending solution for IT recruitment. For some enterprises, the burden for IT recruitment takes up too much of their resources, not to mention the following additional cost of onboard employees. One way to approach these issues is to implement remote staffing and hybrid work.
With remote staffing, every operation and activity is executed on online platforms, which can eventually save up operational and infrastructure costs.
For the recruitment process, remote staffing can refer to the online operation of the recruitment team. Every step of the process is done virtually with a variety of platforms, including LinkedIn, Facebook, etc.
7. IT Outsourcing
IT Outsourcing is a service that has long been on the market with a relatively steady growth rate. As in the IT Services Outsourcing Market Size, Industry Report, 2020-2027 of Grand View Research, the global IT services outsourcing market is projected to grow at USD 520.74 billion in 2019. The annual growth rate (CAGR) from the phase from 2020 to 2027 is expected to be 7.7%.
IT Outsourcing is not a new approach in IT recruitment. In fact, its development over the years has proven its capability to thrive as an independent sector.
With IT Outsourcing, you can:
Cut back costs by approximately 50%
Halt employee turnover
Hire experienced experts from BPO
Have a low rate of burnout
The burden of IT recruitment can't be solved overnight. Instead, it requires careful observation to decide on the optimal solution for a business to adopt. These 7 above strategies are popular Solutions for IT Recruitment but they are not the one-size-fits-all solution for all companies. One should consider their situations to find the best way out for them.
About Lotus QA
Lotus QA, as part of Lotus Group, is an emerging global IT firm specializing in providing the best technology services to the world. We have a comprehensive talent pool of top-notch IT engineers to offer you the most cost-effective HR solutions. We can ramp up a team for you in just 2 to 3 weeks and conduct interviews for you to choose your own team members. We provide a flexible approach for any of your requests.
If you're looking for the Solutions for IT Recruitment, contact LQA for the 24/7 consultation of the HR market. We can help with this problem in no time.