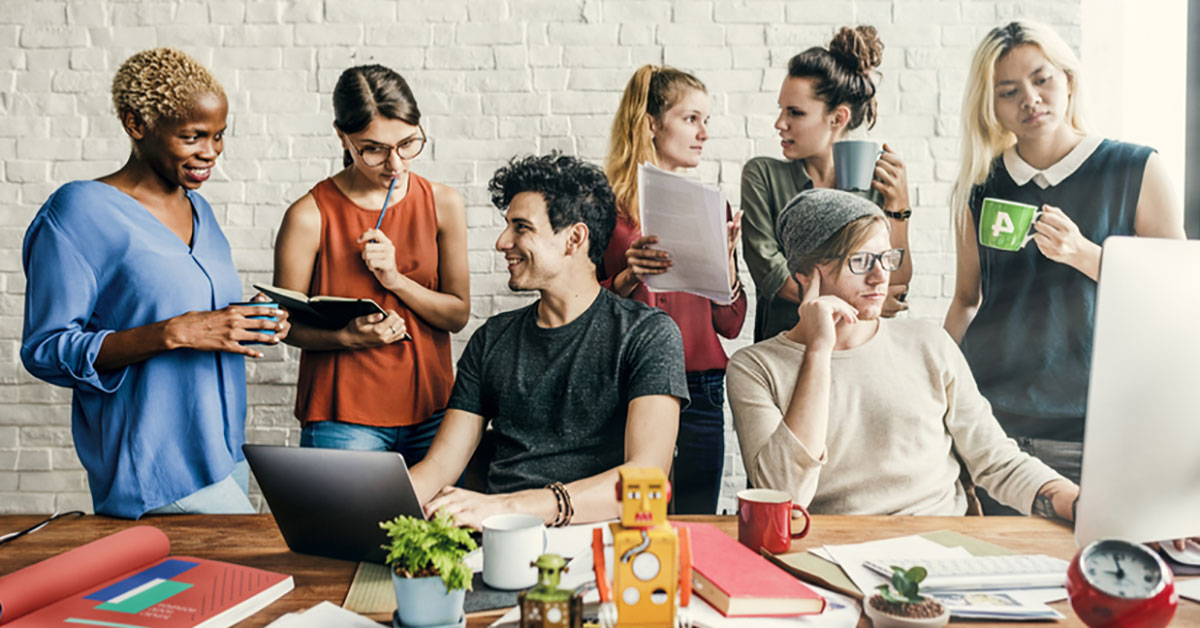 IT Outsourcing has been an approach for many businesses, whether big or small, to implement when it comes to digital transformation. However, the efficiency of IT outsourcing is not universally recognized by every business that has ever applied it. Some praise IT Outsourcing to be the cost-effective approach for their digital transformation, some show great disappointment as the approach does not come up to their expectations. So why is there such polarization? Let's check out the IT Outsourcing pros and cons. This cross-check will help you sort out the priorities and see whether the advantages outweigh the disadvantages or the other way round.
The pros of IT Outsourcing – Benefits of outsourcing it services
1. Cost Reduction
The most important benefit is that IT outsourcing allows one to get the work done at a very low cost and in a much more efficient way. The main reasons for cost reduction in IT outsourcing are:
Lower labor cost
Cost-cutting on training and recruitment
Saves on investment
Lower labor cost
There is a vast difference in the wage patterns of the western developed countries and the developing companies. The kind of work which is done in the west for a very high price can be obtained at a much cheaper rate in the developing countries like India, the difference varies to up to 60%.
Some might argue that lower price means lower quality, but the labor cost gap is created from geographical pricing, meaning that in different countries with different living standards lies a different level of labor cost. The overall quality of tech workers or the education in technological matters are actually on the same level.
Cost-cutting on training, recruitment and operation
Recruitment, training and operational costs can all add up to a huge sum of money as they are lengthy processes and sometimes, can be cumbersome. However, with IT outsourcing, you don't have to worry about any of these costs and challenges in IT recruitment, as the vendors will take full charge of it. In this case, IT Outsourcing not only helps you save by a lot but also cuts out the non-core processes so that you can focus on what really matters to your enterprise.
Saves on investment
Instead of investing in recruitment and training programs (which can distract you from the essential work of yours), you can save on investment with IT Outsourcing. By saying investment, we want to focus on the investment in your time and effort.
With IT Outsourcing, you and your staff will not get bogged down with non-core activities. Let's take recruitment as an example. To successfully recruit tech talents, you would have to invest in candidates' data, interviews, and many more. But with a third-party team that has well-trained staff specializing in these operations, they will provide you with the high service standards that you might not have achieved with an in-house team.
In fact, it can even give your in-house team more time and energy to work on their actual job. The investment that could have been spent on recruitment or training programs now is used for other core matters such as facilities or marketing campaigns, for example.
2. Access To A Larger Talent Pool
The common situation in IT recruitment appears that the employer only has access to a small and local talent pool. High demand in tech talents with a low supply of such small talent pool can always lead to the situation that no employer would want: compromise.
The talent shortage is one of the alarming problems of the technology sector. In order to recruit for one simple junior tech engineer position, it might take one month to be done with the recruitment and the onboarding process.
On the other hand, according to Forbes, many companies have found that outsourcing gives them access to talents in other parts of the world. Larger talent pool means a higher chance of getting the employees that you want.
3. High level of expertise and delivery quality
With IT Outsourcing service vendors, there will always be a team of skilled resources across many industries and technologies, so you will never have to worry about the level of expertise or the quality of your work.
Their level of expertise is also shown in their latest technologies and the infrastructure prepared for different fields. In order to stand out among other vendors, it is a must that they are well-prepared of the trending technologies. For the clients, they don't have to start from cratch to access to these technologies. They can tap the resources from the vendors.
Especially in IT outsourcing service providers, the training is of the utmost importance. They would spend millions of dollars to acquire and attain professional and experienced talents so that these talents can become the pillars of their services. Their expertise in various industries and technologies will ensure the best output for you – their clients.
The cons of IT Outsourcing – Possible drawbacks of IT Outsourcing
Alluring as it might appear to be, not every company can benefit from IT Outsourcing. There are several IT Outsourcing disadvantages that you might face working on your IT projects. Know these disadvantages to be well aware of what you might stumble upon with IT Outsourcing. The biggest disadvantages of IT Outsourcing are:
Loss of visibility and control
Communication issues
High risk of security and intellectual property
1. Loss of visibility and control
Loss of visibility and control is one of the biggest challenges with IT Outsourcing. Your ideal work process would always be you hire the team and they deliver the expected outputs. But the real question lies in "How can they do it?".
With IT Outsourcing, the management is not as easy as it was with an in-house team. The guy who is responsible for the project is not actually getting involved in the job physically. He manages and keeps track of the process through reports and numbers, which he receives from the vendors, not seeing it by himself.
This loss of visibility and control can lead to severe consequences in terms of additional costs. Worst case scenario, the resulting product does not perform very well, or the service provided did not achieve the results expected. In order to fix these, high costs with a sub-par product which is developed behind schedule can bring about a lot of trouble.
If it were an in-house team, the issues can be acknowledged from an early time and be fixed accordingly before they become a major problem. This can only be avoided with a detailed management plan and check-up schedule to make sure everything's on track.
At Lotus QA, we developed a stringent process to make sure the agreed plan is carried out right on schedule. The IT outsourcing risks of control and visibility is limited to the smallest with standardized reports and direct numbers from our workboard.
2. Communication issues
The issue of communication is still a nagging problem that even the biggest companies are struggling with it. The problem with communication in IT outsourcing may be a result of inconsistent processes and practices across teams, making both parties more prone to communication disruptions. This is likely to happen when the product owner and team leader of both parties fail to agree on a mutual working process and timeline. Their failure to clarify how to do the project and how to report the issues can also make the communication way worse.
The time zone difference is another IT outsourcing disadvantage. With IT Outsourcing, the clients and the vendors don't usually stay in the same continent, creating a big time-zone gap, which can eventually affect the communication of the team. Your day is their night, and your night is their day. The dissimilarity in time zone can lead to malfunctioned "machine". What if you have questions and problems, what if the problems need to be fixed now? A team that is 12 hours away obviously cannot answer these questions, posing a higher chance of risk and financial loss.
With this problem, Lotus QA believes that the adoption of continuous communication (constant updates, information sharing, etc.) can help align work processes among teams. You also need to choose the vendors that match your working hours.
3. High risk of security and intellectual property
Hiring a third party working for your IT projects means that you will have to share your business information and sometimes, database with them. Either intentionally or unintentionally, the IT Outsourcing process often works with discrete data. Data breaches or intellectual property violations are of high chance to happen, especially with vendors that lack security measures.
For example, one freelancer may have low-quality data protection software so your data may be stolen someday. On a lower note, they may even intend to sell your new product feature idea to other companies before release.
To avoid this, one has to take serious measures in security and intellectual properties. Get to know your vendor's security systems and clarify on the fine for any violations. Even though it doesn't assure 100% of security, it can still be your safety net.
Our conclusion
IT outsourcing is a controversial matter with many pros and cons, all of which you should carefully and thoroughly consider before rushing in any direction.
Obtaining all of the great features of IT outsourcing, and are on our journey to make the process as fulfilling as possible, Lotus QA commits to bringing the best version of IT Outsourcing to you.

About Lotus QA
At Lotus QA, we have a flexible approach for our clients to get the most suited IT Outsourcing contract to avoid any IT outsourcing risks and strengthen its benefits. As each of the contracts has its own traits and features, Lotus QA can customize them upon requests, as long as it can help our clients successfully achieve their final goal. Flexible as it is, Lotus QA still complies with international processes and standard in how we provide you with out technology services.
Want to have deeper insights about IT Outsourcing pros and cons? Contact Lotus QA for further details: