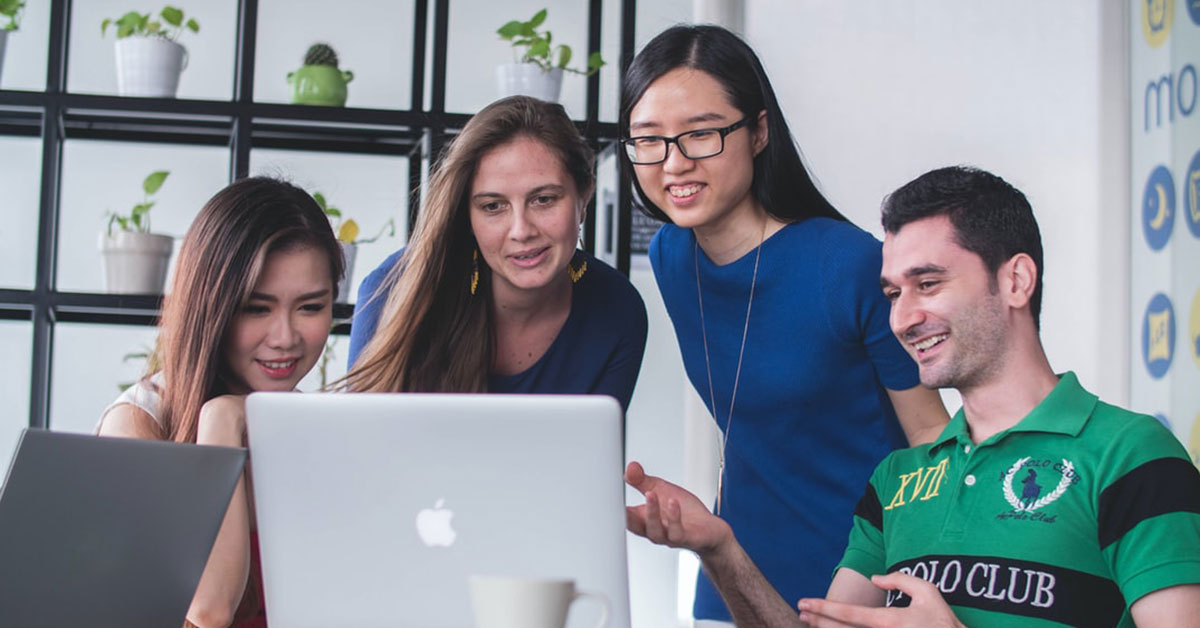 Nearshore Software Outsourcing is an emerging software outsourcing approach that has been going on in many businesses, bringing many benefits and advantages. So what is nearshore software development? What are the benefits of nearshore outsourcing? Let's answer these questions with Lotus QA to know why you should apply this development approach.
Check out: A Complete Comparison of Nearshore vs. Offshore Software Outsourcing
What is nearshore software outsourcing?
Definition: Nearshore software outsourcing is a form of IT Outsourcing. With IT Outsourcing, the location of the IT center can be anywhere, but with nearshore outsourcing, the clients and the vendors normally have quite a close proximity. The location of one party would ideally be 2 – 3 hours ahead of the other.
For example, Businesses from Japan would often hire the offshore development center in Vietnam or the surrounding countries.
IT Outsourcing is often the solution for businesses to unburden the business' operations or even the whole IT operations. The proven effectiveness of IT Outsourcing is cost reduction, technology expertise or faster delivery time, etc. However, there can be still some drawbacks concerning the IT Outsourcing process. 
These underlying risks can be:
The communication issues

The cultural differences

The time-zone difference
Check out: The pros and cons of IT Outsourcing
To avoid these risks, many businesses have resorted to nearshore outsourcing. With nearshore outsourcing, the clients will delegate some tasks in IT, namely software development or software testing, to the neighboring companies. By doing this, the client will have more control. For nearshore software outsourcing, the clients and the vendors are likely to share a similar language, the same culture and the convenient time zone.
The benefits of nearshore software outsourcing
Many business leaders deem nearshore software outsourcing the optimal solution for IT Outsourcing. Although the IT Outsourcing services in general can produce many benefits to one's business, many business leaders have admitted failed cases of it, and that they can solve most of their problems with nearshore software outsourcing.
The major benefits of nearshore software outsourcing are:
Cost reduction

Minor time-zone difference

Easier communication

Little cultural diffrences
1. Cost reduction
– Cost effective: The most important benefit is that outsourcing of work allows one to get the work done at a very low cost and in a much more efficient way. There is a vast difference in the wage patterns of the western developed countries and the developing companies. The kind of work which is done in the west for a very high price, can be obtained at a much cheaper rate in the developing countries like India, the difference varies to up to 60%.
– Cost cutting on training and recruitment: When a particular type of work is outsourced, then the company or organisation does not require hiring skilled people for it. There will also be no need for arranging for training programmes for the same. The work will be handed over to people who are already experts in that trade. This will also bring in efficiency and quality in the work.
2. Minor time zone difference
When it comes to IT Outsourcing, you can either hire a local team or the remote team (which can be offshore). But to minimalize costs, business leaders are often fascinated by offshore software outsourcing services, which have a much lower cost. In exchange for this attracting cost is the situation in which the client and the vendor are in opposite timezone.
Opposite timezone means that your working hours are their resting time, and vice versa. This huge difference in the timezone can lead to communication disruption, and this is the last thing that you want to have with an IT Outsourcing project.
On the other hand, the nearshoring software outsourcing solution can minimize this disadvantage. As the nearshoring vendor will be only 2 to 3 hours ahead, the timezone gap is bridged, and both parties can work with each other during their working hours. No one will have to work overnight with this. 
3. Easier communication
With your time zones are roughly similar, there will be no logistical issues. You can easily set up meetings and get answers quickly. Any problems or issues can be addressed immediately without any delay. 
Imagine you have a bug on your app that immensely affected the user experience and the app performance. But your development team is on the other side of the globe, perhaps is in their dreams. You cannot contact any of the team, and you have to wait through 6 to 8 hours to get the bug fixed. By the time the bug is fixed, the app has lost a large number of customers due to the poor experience.
4. Little cultural diffrences
Nearshoring IT Outsourcing can also offer you the advantage of shared perspectives and cultural understanding.
For example, the offshore development center in Vietnam will have similar work cultures as in Japan, China, Korea. The deep-rooted Oriental cultures help us have a similar perspective.
When working with a nearshoring software development team, the clients will share the same local norms, work cultures, hence making the work process smoother.
On the final note
Nearshore software outsourcing is not a new approach for IT Outsourcing, but its use has only raised in recent years, as more and more business leaders have recognized the benefits it can bring to their company. All in all, when done correctly, nearshore software outsourcing can provide some serious advantages in terms of cost, compatibility and communication.
Nearshoring software outsourcing with Lotus QA
Lotus QA has been the nearshoring software outsourcing partner with many countries in Asia, bringing our talented IT workers to the international market. When working with Lotus QA, we always ensure:
On-schedule delivery. Our product will always be reviewed through multiple layers of QA processes, hence bringing the best outputs for our customers.

We ensure continuous communication to answer your questions and problems

We delegate comtors or BrSE staff to work with you during the project. These employees not only have the technical knowledge but also have language proficiency to communicate seamlessly with our clients.

If you have more questions about nearshore software outsourcing, you can contact Lotus QA expert for more information.