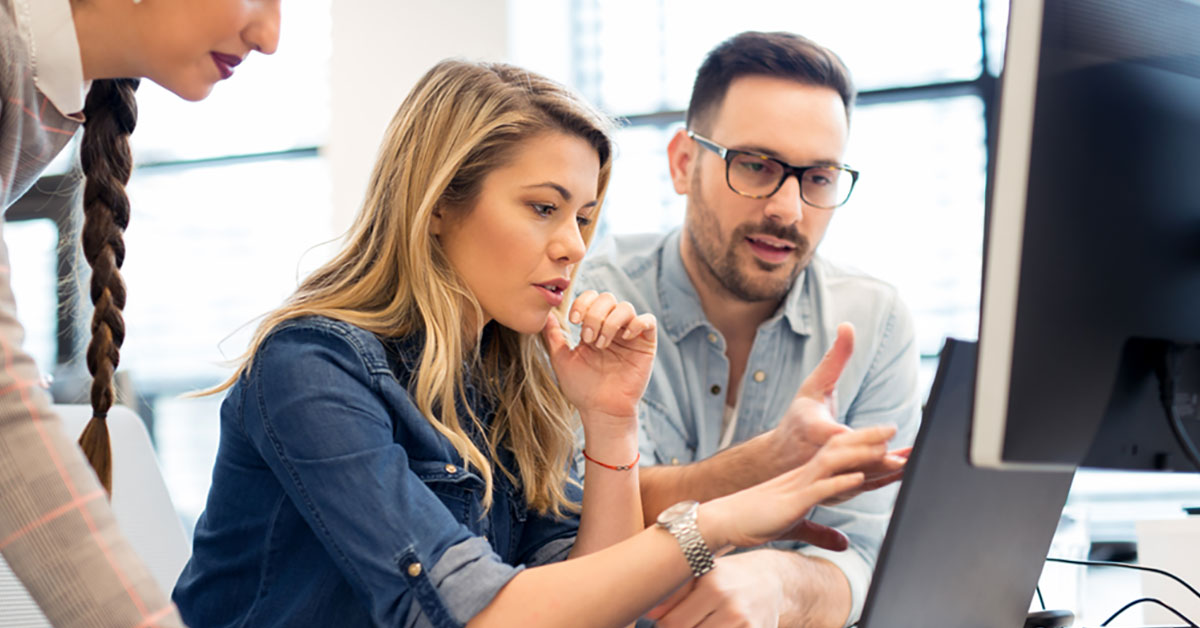 According to a survey from Clutch, 80% of small businesses in the U.S. plan to outsource their IT functions to realize a host of benefits. But to harness the potential of IT outsourcing within small businesses, you have to know suitable IT outsourcing models, how to successfully apply them and how to avoid common mistakes. In this article, Lotus QA will bring you an in-depth guide to do IT outsourcing for small businesses.
1. Why small businesses should outsource their IT functions?
A small business with a limited budget and a small number of employees have many reasons to outsource their IT functions. These reasons include:
Cost reduction
Chance to consult and work with experts in the field
More time to focus on core business functions
Flexibility
Business growth with IT outsourcing
Cost reduction
Cost reduction is the top reason why IT Outsourcing is so popular among small businesses. With the lower overhead IT Outsourcing offers, your business can have an outsourced team work on your project without spending on recruitment, utility, office expenses and employee benefits.
In the case of offshore IT centers and nearshore IT centers, the labor cost is even lower, thanks to the geographical pricing. For example, it would cost you about $157,570 a year, including taxes, to hire a software engineer in the US. But with an outsourcing vendor, the cost drops to $50,000 a year. This includes the operational costs and benefits.
Another factor contributing to this cost reduction is the additional tools and infrastructure. In an IT Outsourcing vendor, the tools and systems are provided with an inclusive price, which can save you a fortune.
Chance to consult and work with experts in the field
In order for a business to grow, the help of experts in the field is of paramount importance. But unlike big enterprises which have the reputation and resources to recruit IT experts, small businesses have limited resources when it comes to hiring.
So instead of investing in a lengthy and costly recruitment process, many small businesses have come for the help of IT outsourcing. With this, these businesses have the chance to get access to subject-matter expertise, leverage knowledge and ability, and hence, improve their IT functions.
More time to focus on core business functions
Once the thing you don't know and the thing you're not good at is outsourced to the supplier, what is left is that you are no longer bothered by the mundane and complicated tasks. Now you have more time to focus on your core business. Now, you have the time for doing what you know and leave the other parts to respective experts in their field.
As a result, IT outsourcing in this case has helped the business improve work efficiency.
Flexibility
With small businesses, the need for short-term and temporary workers is bigger, hence the demand for flexibility is also bigger. In fact, 33% of small businesses outsource to access flexible resources. With this, you won't have to bother yourself with the hiring and contracting process.
Another important feature would be that the outsourcing team can be scaled flexibly. For a small business, the trajectory and business needs can change within a day, so flexibility in IT outsourcing will be more convenient for you than for an in-house team.
Business growth with IT outsourcing
Perhaps the ultimate goal for small businesses is to scale and expand. According to Clutch, about one-fifth of small businesses (19%) that have 251 to 500 employees use outsourcing primarily to scale their business.
By working with an IT outsourcing vendor, the business now will have better access to more customers at a wider location. For example, you're a retail chain. You want to hire a team of software developers to work on an application to start selling online. By expanding your IT department, you now open your business to bigger opportunities with e-commerce.
2. The best IT outsourcing models for small business
Each outsourcing model has its benefits. The important thing is to know what you want from the IT outsourcing team.
If your IT functions are to be short-term (under 2 years), so it's best to go with a more flexible option in terms of time: Staff Augmentation. In this model, your business can reduce costs related to recruitment, payroll services and project implementation. Staff augmentation is also very scalable.
If you've already had what you want in your mind and budget for it, you should develop a project-based model.
If your business wants to have a team of IT experts to work solely for your business, it's best to have a dedicated team that takes care of all IT operations. You can have the experts of your choices and simultaneously avoid the formalities in HR.
Read more: IT Outsourcing Models: Choose the Right Approach
3. Six tips for successful IT outsourcing for small businesses
IT Outsourcing for small businesses requires you to have strategic measures to succeed. Since the scope of work and the operations in small businesses are different from that of a mid-sized or a big company, there will be some things that you should put in mind.
Get to understand your expectations
A small business doesn't have to luxury of just trying out IT outsourcing. In fact, they deal with a limited budget, hence the need for careful consideration of what they want to achieve from the project.
To know what expectation from IT outsourcing, small businesses need to know the objectives and the goals of the project. These also need to be broken down into smaller phases, including the requirement analysis, the planning, the execution and the report phase.
It's important to negotiate reasonable service level agreements (SLAs) to ensure that both parties have the same expectations and know the consequences of not meeting them. SLAs should also define the metrics that will be used to measure performance and how they will be reported.
Prepare carefully for the project's checklist
This checklist should include:
What kind of expertise is required
What security process and assurance methods to be applied
What communication process and platform to have
What technological feature to be covered
What IT outsourcing model is for you
Consider biddings from different providers
To maximize the cost, you should look at the biddings from multiple providers. For example, if you want to outsource your data center, you should come to about 3 service providers to ask for their offerings. From these offerings, choose the one that best suits your needs and your budget.
Since you don't have the experience and the expertise in IT, getting to know more from the service offerings can help you gain some sense of the matter.
Start with a small trial first
A small company can lower the risk of working with an IT outsourcing vendor by starting a small trial first. In this way, you start your project with a small scope of work that has a clear set of objectives and deliverables. The outcome of this project can be an indicator of their competence and performance later on. This method will help small businesses "test the waters" and give them a sense of working with IT outsourcing.
Ensure integration and communication between teams
Once again, integration and communication might not be a strong point of small businesses due to the lack of experience. But in IT outsourcing, these two features are of top priorities. A proficient communication process can always enhance your IT project as both vendor and client are now part of a cohesive unit working under one project. Everything is communicated and handled harmoniously with little or no barrier.
Simplify the work process
The working process of a small business differs greatly from that of a big enterprise. With a small business, there is not enough personnel and time to follow through every single step of the legal matters and other trivial things. A large number of contracts, agreements, documents makes the outsourcing process seems challenging, and this is what you should avoid at all cost. To do this, your business needs to work out with the vendor to see if there is a way to simplify the work process to the core, so that both parties don't have to get involved in the lengthy and timid details. All of these are for the ultimate goal of your project, which is to run as fast as possible.
4. Some common mistakes you must get rid of
IT Outsourcing for small businesses is not easy. There are some common mistakes that you should definitely avoid so that your IT functions will not go under.
Let cost-cutting the deciding factor
The best price does not always come with the best quality. Sometimes the vendor offers you cheap because they don't have the potentials to provide competent services. Don't compromise your quality over price. The cost for fixing the problems of low-quality work can be much larger than the money you thought you could save. You should look for cost-efficiency when choosing to outsource.
Go loose with management
Small businesses are not likely to have experience in managing an IT outsourcing team. They don't have the personnel to manage the project and a clear management process to work on it. This kind of loose management can result in severe consequences if the vendor slacks off their work and derail the project with incompetency. Operations need to be closely supervised so that any kind of false activity can be handled immediately.
Not consider the communication feature of a vendor
With IT Outsourcing, communication is one of the key features for a successful project. But ironically, small businesses don't often focus on it. Without efficient communication in your project, it is very hard to keep up with the updates, changes and requirements, etc. With just one problem that lacks communication, the whole outsourcing project can derail and fail.
5. Start it outsourcing for small businesses with Lotus QA
IT Outsourcing for small businesses can do a lot of good for you to scale and deepen your IT functions. With Lotus QA, we want to help you achieve successful digital transformation with reasonable costs, expertise and flexibility.
Lotus QA has been the IT outsourcing partner with many small businesses, bringing our talented IT workers to assist your IT functions. When working with Lotus QA, we always ensure:
High Security: Lotus QA not only follows stringent procedures of ISO 27000:01 for optimal security and international standardized process but also flexibly adapts to clients' requirements
Quality Human Resource: we ensure staff competency through strict rounds of interviews, on-job orientations, continuous learning & development.
Flexibility: We provide different working models to allow clients to choose or change the plan at any time.
If you are interested in IT outsourcing for small businesses, you can contact Lotus QA expert for more information:
Website: https://www.lotus-qa.com/
Tel: (+84) 24-6660-7474
Fanpage: https://www.facebook.com/LotusQualityAssurance