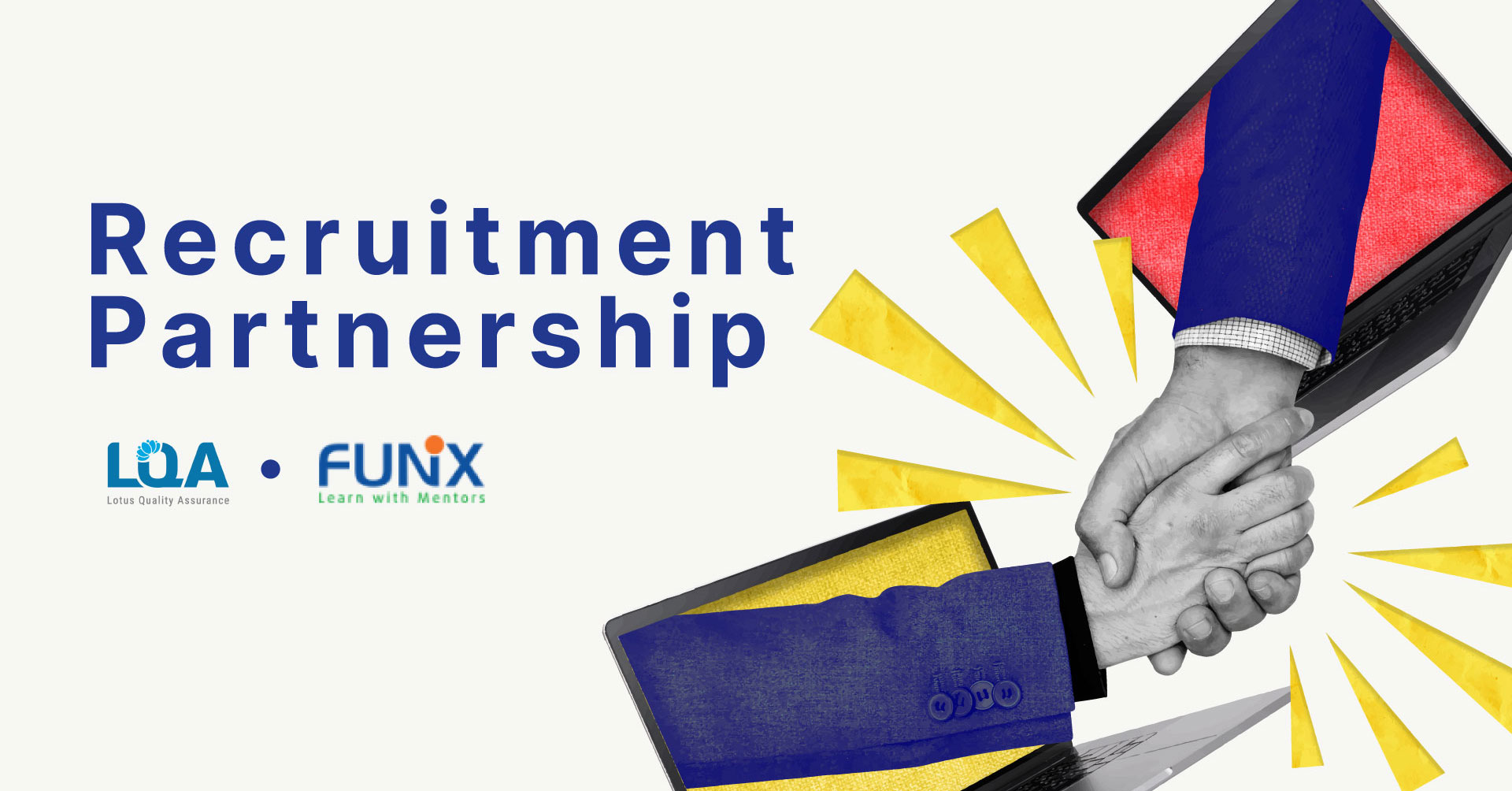 To deal with the unquenchable thirst for IT talents, Lotus QA has taken strategic steps when partnering with FUNiX for multiple recruitment programs and initiatives. 
The potential for HR growth in Lotus QA
Currently, Lotus QA has nearly 250 technology engineers. By tapping the market of IT talents through strategic partnership and innovative approaches, Lotus QA promises to grow to 1000 personnel in 2026. In 2022 alone, the business plans to recruit nearly 350 engineers for Manual positions, Automation Tester; Java, .NET, PHP, NodeJS, React programmer; Processing image data, etc. to meet the demand of the global IT market.
One thing that draws these candidates to Lotus QA is the attractive salary range of up to VND 50M/month. Our CTO, Mr. Nguyen Hoang Hai indicated that the company will conduct performance and salary reviews twice a year for opportunities for promotion. At the same time, there are professional and skill training courses conducted by experts to help our employees enhance their skills and knowledge.
Recruitment partnership with FUNiX 
Lotus QA signed a strategic cooperation agreement on training and recruitment with FUNiX on November 22. Accordingly, our company welcomes undergraduate and post-graduate students to learn and work on our projects. In addition, we also take part in the process of developing training programs by sending experts to teach and train FUNiX's students, aiming at shortening the gap between students and the company.
Acknowledging FUNIX's online training model as practical, effective and pioneering, Lotus QA believes that our partnership can help our business solve the problem of talent shortage in information technology.
The special element that makes FUNiX stand out among other educational programs is that they create the opportunity and the environment for students to meet future employers while they're still learning. "This helps you find a specific destination and contributes to a great motivation for your learning process." Mr. Nguyen Thanh Nam, founder of FUNiX added.
Lotus QA – an ideal workplace
Lotus Group was established in 2016, including Lotus Quality Assurance and Lotus Technology Services. Currently, the company provides IT services and personnel to international customers, focusing on three main service areas of software development, software testing and AI data labeling.
The enterprise has implemented nearly 200 projects for more than 60 customers from 9 countries, including INFINIQ, Qualcomm, Toshiba and so on. This year, Lotus has become a Silver partner of ISTQB, a certificate provider for Testing Proficiency and received the prestigious Sao Khue award for IT services. At the same time, we are also recognized as the top Software Testing company in Vietnam by Clutch – a leading B2B business ranking agency.
In the next 5 years, Lotus is expected to grow more in automated software testing and outsourcing services in core markets of Japan, Singapore, Korea, Hong Kong and the US.