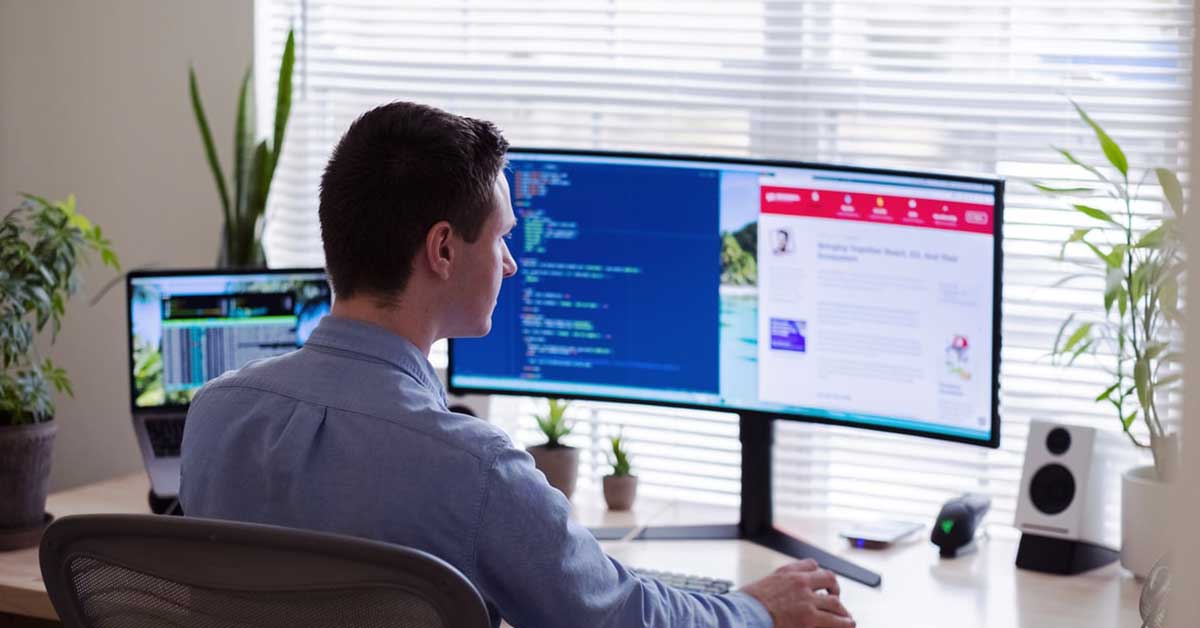 Software QA Outsourcing can be a great enabler for the success of your tech products or your digital transformation journey. However, if not done properly, it can cause malfunctions and derail your project to failure. So here are some do's and don'ts for you when doing businesses with software QA companies.
What you should do with Software QA Outsourcing
1. Define your objectives and testing scopes
The first and foremost thing you need for a successful software QA outsourcing project is to define what you want from this operation. For example, some companies prioritize overall cost reduction when they outsource their QA functions, some emphasize the QA experts that they get to work with. For different business objectives there come different objectives for your QA outsourcing project. You should know this beforehand to look for the vendors that can offer you what you want.
When you're done with the ultimate goal for outsourcing, you go for the testing scopes. It can be the whole testing department, a product line, a single product, a product release or just a function. Knowing this kind of information can help you ramp up preparations for outsourcing planning and have timely and actionable steps to further execute the software QA outsourcing project.
2. Have a security system for software testing
At any time and in any situation, no matter what the scope of your business is, always remain vigilant, especially when you outsource your project/product for an external party to test.
The current situation of the global IT market has raised many concerns about security threats its consequences and these heightened risks are even bigger when you outsource your IT functions. To prevent the severe strains on security operations and prepare for your process, one thing you need to do with the vendor is to review the security process and determine what gap may exist. Risk prevention and necessary acts need to be prepared for any threats in the future.
Ideally, you should consider vendors which have multiple measures to ensure security, including:
International standards on how to manage information security such as ISO/IEC 27001
Physical security layers and biometric authentication
Legal documents and agreement for legal bound
Network security with access control, antivirus software, application security, firewalls, VPN encryption, etc.
3. Strictly follow test process
The test process is perhaps not the deciding factor for a successful software QA outsourcing project, but without a strictly followed test process, it is very hard to put in place an effective operation.
The test process is like the spine of the whole testing project which keeps everything running smoothly. It not only chops down the whole project into smaller parts for easier management but also offers the overall sense of consistency of your software product.
With every small step of the testing process being monitored and managed, you and the outsourced team can always have a quick undertaking for any derailing detail.
A test process can be customized flexibly, but once a process is determined, you should always stick to it. For a well-oiled testing project, the process needs to work all the way down to details. For example, "what inputs are expected from you?" and "what outputs do you expect from the vendors?" are the questions to be answered. These kinds of information will clear the fog and make your software QA outsourcing operation easier than ever.
Read more: 7 Tips for Effective IT Outsourcing Management
What you should not do
1. Let the price decide
For some companies, the price reduction is their priority. But don't let the price be the sole reason for you to choose a vendor. When choosing a service provider for your business, always bear in mind that the ultimate goal is to get the services with a lower price and equivalent quality.
By saying this, we want to emphasize the balance between the price and the quality. A reasonable offer is a good offer is when you don't have to compromise the overall quality of your project. If you blindly choose whichever vendor can offer the lowest possible price, the consequences will be severe. These consequences may include:
Poor-quality services and personnel
Insufficient infrastructure and resources
Lack of security and legal assurance
Of course, you want to choose the most reasonable price offer, but the smart thing to do is to consider other factors as well. These factors can be individual certificates, company certificates, security processes, communication processes, etc.
2. Use too many platforms for communication
The concerns over communication and integration between the vendor and the client have been one of the biggest reasons why businesses are reluctant with IT Outsourcing in general. But when you break it down to smaller problems, the most obvious issue lies in the channel for communication. For one party, it might be more convenient to use this platform, but for the other party, it might be a different one.
The right answer for this is to choose an official channel for any kind of announcements and updates. There have been many cases of poor management when the teams use too many platforms to communicate. One is for the client, one is for the team members, etc. In each platform, there are hundreds more conversations going on, so it will be very hard for you and the vendors to connect under this chaotic situation.
Without setting up a proper communication focal point, not every one of the project can grasp the idea of what's been going on, resulting in miscommunication and malfunctions.
Read more: Remote work communication in IT projects: Questions answered
3. Miss on the test documentation
Once you start your software QA outsourcing process, don't haste the outsourced team into writing test plans and test cases right away. For a testing project to go smoothly without any hiccup, the first-ever thing you need to prepare is the documentations of whatever is included in your project. The tech specifications, notes, explanations, etc. are to be included.
Don't just toss this documentation around. In contrast, it is advisable that you check regularly for the progress and how much they know from the project. From this ground knowledge, you will know their performance in some sense and have corrections whenever the tiniest hiccups appear.
For the vendors, complicated test documentation is never ideal. Instead of going full text, you should also put some infographics, charts, tables in place as visual aids. This can help the outsourced testing team have a deeper and quicker understanding of the project.
In conclusion
When doing software QA outsourcing, there are hundreds of mistakes you might make along the way, and the aforementioned do's and don'ts are the things that Lotus QA has concluded through many testing projects with clients from all over the world.
We hope that with the advice from Lotus QA's experts and experience, you can successfully apply it to your software testing outsourcing projects and avoid the issues along the way.

Software Testing Outsourcing with Lotus QA
Lotus QA with one of our focuses on quality assurance can provide you with the best software QA outsourcing service. At Lotus QA, we can ensure you of:
High Security: LQA not only follows stringent procedures of ISO 27000:01 for optimal security and international standardized process but also flexibly adapts to clients' requirements
Quality Human Resource: we ensure staff competency through strict rounds of interviews, on-job orientations, continuous learning & development for the most suitable QA staff.
Flexibility: We provide different working models to allow clients to choose or change the plan at any time.
Contact us for more guidance on this: