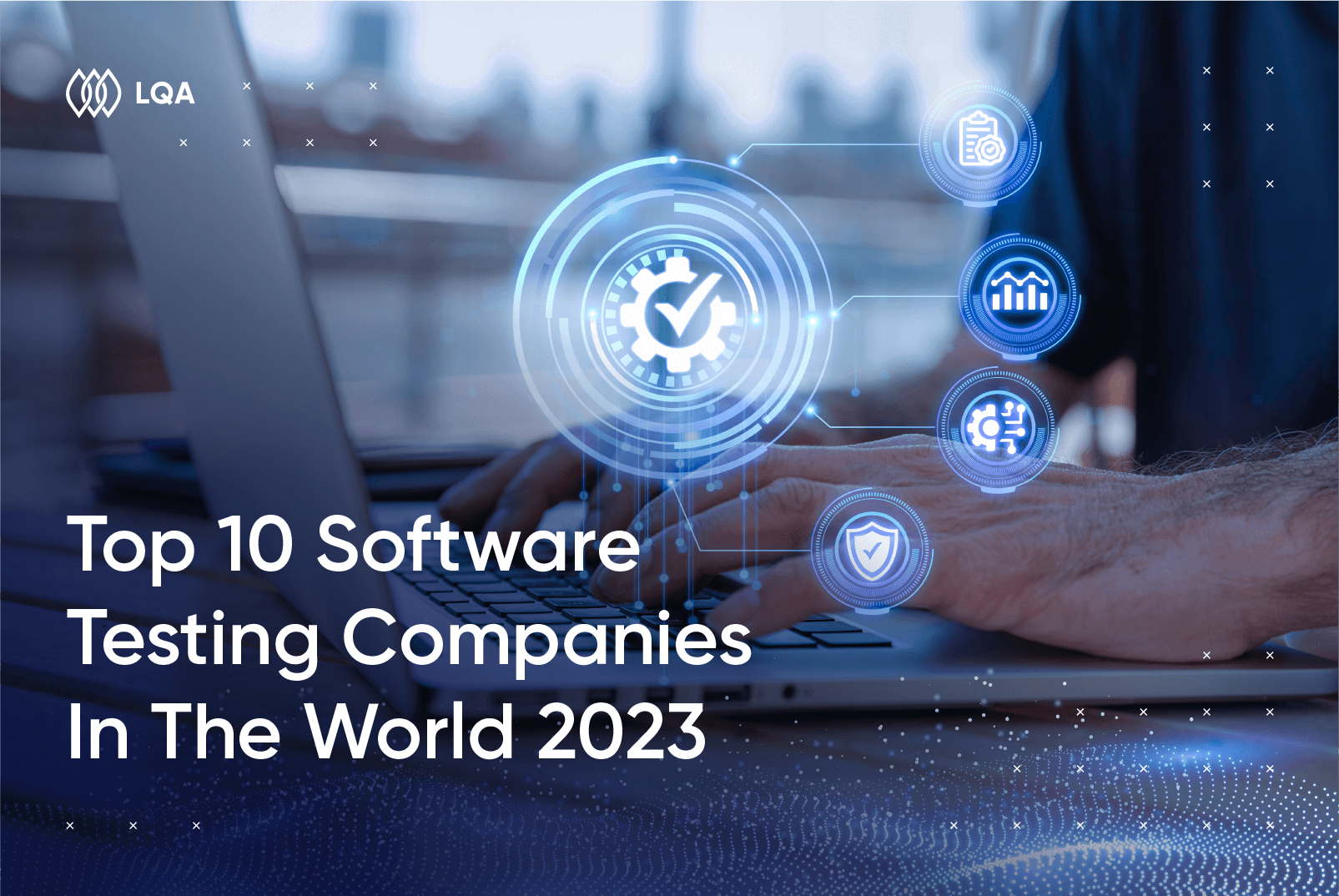 Quality assurance (QA) is always of paramount importance to any IT business as it can make or break an IT product or service. That's why millions of IT firms outsource software testing to top software testing companies to ensure the highest caliber for their web apps, mobile apps, and electronic devices.
Among a handful of software testing companies, we have delved deep, synthesized, and analyzed data to shortlist the top 10 trusted testing partners for businesses in all industries to pick and choose.
Criteria for this list boil down to:
Considerable years of experience (>5 years);
Prestigious awards and global certification in testing;
Verified client reviews (>4.7 average scores);
Large-scale IT talent pool (>90 employees);
Diverse domains, and technology expertise.
Let's zoom in on juggernauts in software testing and honest reviews of their service!
Top 10 Software Testing Companies
1. Lotus Quality Assurance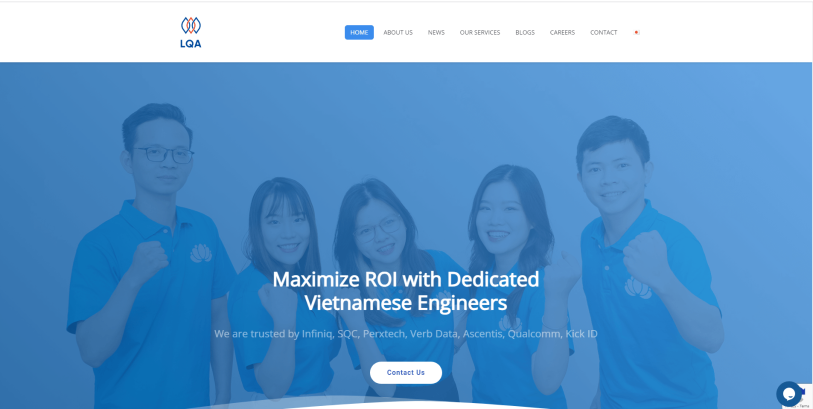 Lotus Quality Assurance is the first independent Software Testing Company in Vietnam. Currently, we have subsidiaries in Japan & the United States to completely fulfill clients' demands for quality assurance of diverse domains regardless of geographical distance.
During the years of operation, LQA has developed experience in industry specialization to best support our client's growth. Thanks to the relentless efforts of our passionate and talented team throughout the years, we have earned trust from clients in the most demanding markets of the USA, Japan, Korea, and more.
Besides, belonging to LTS Group's solution ecosystem, LQA can also provide software development services, becoming a one-stop destination for businesses when looking for technology or digital transformation solution.
Headquarters: Vietnam.
Founded year: 2016
Employees: 300+
Hourly rate: <25$ / hr
Core Services: SW/HW integration testing, Mobile Application Testing, Automation Testing, Web Application Testing, Embedded Software Testing, Quality Assurance Consultation, QA Staff hiring, etc.
Key Clients: TOSHIBA, Panasonic, Sk Telecom, LG Electronics, MB Bank, Infiniq, SQC, Perxtech, Verb Data, Ascentis, Qualcomm, Kick ID, etc.
Rankings and International Certifications:
Top Vietnam IT Outsourcing Service in 2021 (Sao Khue Award – the most reliable and prestigious assessment program of Vietnam in the field of software and IT services)
ISTQB Silver Partner
#1 Software Testing Company In Vietnam recognized by Clutch
2. DeviQA

DeviQA is one of the well-known software testing outsourcing companies that collaborate with large enterprises and SMEs across diverse domains. Whether you need to set up a QA team from scratch, optimize an existing QA process, or scale up an in-house team, DeviQA is a global leader in Quality Assurance to go for.
Headquarters: Poland
Founded year: 2010
Employees: 200+
Hourly rate: $25 – $49 / hr
Core Services: QA outsourcing, QA consulting, automation testing, manual testing, performance testing, functional testing, full cycle testing, mobile app testing, web app testing, API testing, etc
Key Clients: Mimecast, Biznessapps, Sprinklr, WeHeartIt, SoftNas, UBTteam, Connexient, SimplePractise, etc
Rankings and International Certifications:
ISO 9001:2015
ISO 20000:2018
ISO 27001:2013
Top Company for Software Testing in 2022 recognized by Clutch
Top 1000 Companies Global in 2022 recognized by Clutch
Leading Testing Providers in 2021 recognized by Software Testing News
Top QA & Software Testing Companies in 2020 recognized by techreviewer.co
3. QualityLogic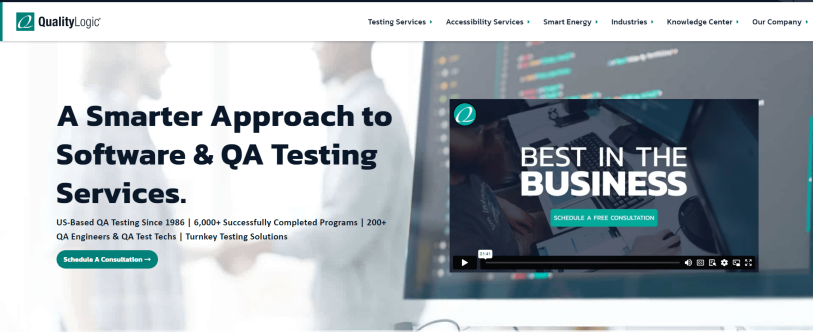 QualityLogic is a well-established and fast-growing software testing company. With over 30 years of experience in the QA industry, they yield seasoned testing experts for myriad companies working in multiple domains. QualityLogic supports businesses with QA processes and proven QA solutions.
Headquarters: Idaho, USA.
Founded year: 1986
Employees: 51 – 200
Hourly rate: $25 – $49 / hr
Core Services: Mobile App Testing, Web App Testing, API Testing, etc.
Key Clients: Verizon Wireless, Cisco, OpenADR, Hawaiian Electric, etc.
Rankings and International Certifications:
Top Software Testing Company in 2023 recognized by Clutch
Top Software Testing Company in the United States (2023) identified by Clutch
4. QAMentor

QA Mentor is an award-winning software testing company headquartered in New York with 15 offices worldwide. Serving 437 clients from startups to Fortune 500 organizations in 28 countries and nine industries, QAMentor is a reliable partner when it comes to software testing services.
Headquarters: New York, USA.
Founded year: 2010
Employees: 313
Hourly rate: <$25/ hr
Core Services: Mobile Testing, Functional Testing, Automation Testing, Compatibility Testing, Load/Stress/Performance Testing, Security/Penetration Testing, Crowdsourced Testing, Regression Testing, Migration Testing, Database Testing, API Testing, AI Testing, Internet of Things Testing, Big Data Testing.
Key Clients: HSBC, Citi, Experian, Amazon, Zyto, BrainMatch, ChefMod, ITCInfotech, etc.
Rankings and International Certifications:
CMMI Level 3 SVC + SSD v1.3 appraised;
ISO 27001:2013, ISO 9001:2015, and ISO 20000-1 certified;
5. A1QA

A1QA provides Software QA and Testing Services to critical players in the global market including Fortune 500 companies. The global presence gives A1QA an opportunity to deliver QA services in any time zone and comply with any project requirements.
Headquarters: Colorado, USA.
Founded year: 2003
Employees: 1100+
Hourly rate: $25 – $49 / hr
Core Services: Full-cycle testing, Consulting, Web Applications, Automation, etc.
Key Clients: Adidas, QIWI, Pearson, Kaspersky, InterCall, Equisys, ForexClub, etc.
Rankings and International Certifications:
ISO 9001:2015
ISO 27001:2013
Agile certifications: PMI – ACP (Agile Certified Practioner)
PMP certification (Project Management Professional)
IAOP Global Outsourcing 100 in 2023 recognized by Forrester
Leading Testing Providers 2023 recognized by Software Testing News
Globee Awards Gold Winner (IT World Awards Information Technology Cyber Security)
Top Software Testing Companies recognized by Goodfirm
6. QASource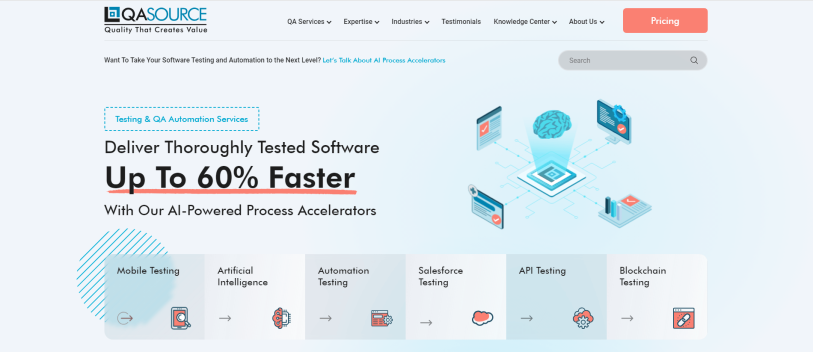 QASource is one of the renowned software testing companies in the USA providing QA services for over 23 years to industries like Cyber Security, Legal, Healthcare, Finance, Retail, Startup, etc. On-time delivery and customized solution are what make QASource a chosen partner for businesses of all kinds and sizes to manage the quality of their software products while keeping cost efficiency.
Headquarters: USA.
Founded year: 2002
Employees: 1400+
Hourly rate: $25 – $49 / hr
Core Services: Automation Testing, Manual Testing, API Testing, Mobile QA, Security Testing, Performance Testing, QA Analysis, Salesforce Testing, etc..
Key Clients: eBay, Ford, TechSmith, IBM, Facebook, etc.
Rankings and International Certifications:
Top Software Testing Company in 2023 recognized by Clutch
ISO 9001:2015
ElectronicsForYou #1 Software Testing Company
7. ImpactQA

ImpactQA is regarded as one of the giants in software testing and QA consulting. They serve businesses of all sizes, from startups, and SMEs, to Fortune 500 companies across multiple domains including healthcare, e-learning, eCommerce, media, logistics, real estate, etc.
Headquarters: USA.
Founded year: 2011
Employees: 250+
Hourly rate: $25 – $49 / hr
Core Services: automation testing, functional testing, mobile app testing, security testing, IoT testing, performance testing.
Key Clients: Panasonic, Starbucks Coffee, Deloitte, KFC, National Geographic Learning, KPMG, Honda, etc.
Rankings and International Certifications:
Managed Cybersecurity Service Provider of the Year (2022) recognized by The Cybersecurity Vision & Innovation Summit & Awards
Top Software Testing Companies in 2020 recognized by Clutch
Top Independent Software Testing Company recognized by Manifest
8. AppSierra

AppSierra is known as a fast-growing company in QA services providing software testing solutions to businesses of all sizes and across various domains. From microservices testing, blockchain testing, IoT testing, and Big Data testing, to CRM testing – all of these are within the coverage of AppSierra capabilities.
Headquarters: Vietnam.
Founded year: 2015
Employees: 150+
Hourly rate: $25 – $49 / hr
Core Services: compatibility testing, functional testing, performance testing, automation testing, usability testing, localization testing, QA engineering, etc.
Key Clients: Swiggy, Barcode Inc, Stax by Fattmerchant, Rocketium, Avora, Ubibot, MoneyView, Leap Finance, EnthusiastGaming, etc.
Rankings and International Certifications:
TOP 100 Software Testing Companies in the UK recognized by Manifest
Top Software Testing Company in 2021, 2022, and 2023 recognized by Clutch
9. QA Madness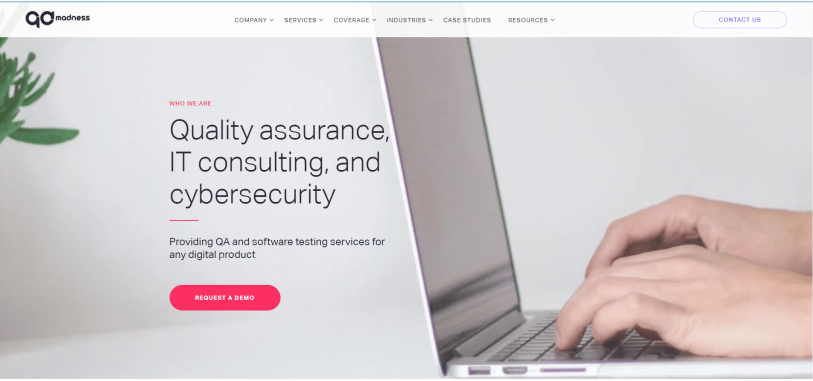 QA Madness is a leading independent software testing company from Poland. They help businesses unleash high-quality software products by creating custom-testing solutions and plans tailored to your project requirements.
Headquarters: Poland.
Founded year: 2013
Employees: 50 – 249
Hourly rate: <$25 / hr
Core Services: Functional Testing, GUI Testing, Regression Testing, Acceptance Testing, Compatibility Testing, Load Testing, Integration Testing, Localization Testing, QA Audit & Consulting, etc.
Key Clients: Orderly, Varis, Vaimo, DotcomWeavers, Lunaphore, Solarflare studio, Fishermen Labs, Naduvi, Rock Paper Reality, Acumen Commercial Insights, etc.
Rankings and International Certifications:
ISTQB® Partner Program Silver Member
1 On G2 "Best Testing and QA Providers" List
10. PFLB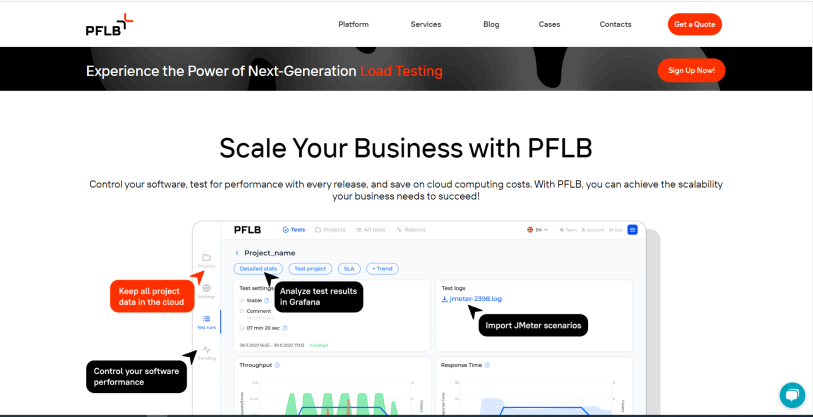 Headquartered in Silicon Valley, PFLB is a provider of premier load and performance testing services for enterprises in all industries. They help businesses test their applications' performance, resolve bottleneck localization, and craft performance optimization guidelines.
Headquarters: USA.
Founded year: 2008
Employees: 50 – 249
Hourly rate: $50 – $99 / hr
Core Services: Performance Testing, Website Performance, Mobile Application Performance, Enterprise System Performance, IVR & Contact Centers Performance, etc.
Key Clients: Samsung, Tinder, Moody's, Udacity, KFC, SolwarWinds, RiptLabs, Raiffeisen Bank, etc.
Rankings and International Certifications:
The European Software Testing Awards Finalist 2019
Top Testing Services Companies recognized by Goodfirms
Top QA and Software Testing Companies in 2022 recognized by techreviewer.co
Top BPO Companies in 2021 recognized by Clutch
How to Choose the Best-fit Quality Assurance Company?
Before choosing any vendor, you have to define a clear requirement first. Clearly identifying the testing types needed for your projects, working scope, timelines, and any technologies or framework involved is essential. This first step will allow you to easily assess if the outsourcing vendor meets your needs.
When choosing an outsourcing software testing provider, decision-makers should consider several fundamental requirements. In order to help you make an informed decision, we have created a list of key considerations:
Experience and Expertise: When choosing a provider, it is crucial to select one with a proven track record and relevant experience in executing successful testing cases, preferably in your domain. In addition, it is necessary to thoroughly review their industry knowledge, industry awards, and certifications.
Privacy and Confidentiality: Security is a considerable concern when outsourcing IT projects to an external testing vendor. Therefore, you have to ensure that your outsourcing vendor has strict protection policies, confidentiality agreements, and any relevant certifications (e.g., ISO 27001) to protect your sensitive data and information.
Communication and Collaboration: Effective communication between your in-house team and outsourced software testing vendor is the key to every outsourcing project's success. Hence, you have to ensure that your vendor has the ability to provide regular updates and reports while delivering transparent and responsive communication channels.
Staff Testing Skills and Certifications: When evaluating a potential outsource software testing team, it is imperative to assess the qualifications and skills of its members through their certifications, training, and experience. Furthermore, you must ensure that the team possesses the expertise needed to handle your project's specific requirements.
Scalability and Flexibility: Given the importance of flexibility in a software testing services provider, you should consider if they can adjust their testing efforts and necessary resources (staff, infrastructure, etc.) based on your project's needs. It is crucial that you evaluate their ability to accommodate changing requirements, timelines, or project scope.
Cost-effectiveness: Even though cost shouldn't be the deciding factor, it's important to make sure "you get what you paid for". Therefore, make sure you've compared the cost to the value they provide, including their expertise, quality, and continual support.
LQA's Tailored Testing Services for IT Businesses
Among so many good choices, which companies are best for testing? We understand the challenges that you, as decision-makers have to face, in how to balance between quality and cost-efficiency. That's why LQA works hard not to deliver mediocre off-the-shelf services like thousands of independent software testing companies. We aim to deliver a customized software QA solution package for your business's requirements. We stand out by:
Industry specialization
LQA can fulfill your requirements and exceed your client's expectations in a time-efficiency way with our experience in industry specialization.
Being the first independent software testing in Vietnam, we have more than 7 years of experience in being a reliable safeguard to detect all software bugs and issues before being delivered to the market.
Our QA solutions and processes have been proven by international and prestigious awards and certifications in software testing including ISTQB (International Software Testing Qualifications Board), PMP (Project Management Professional), and ISO.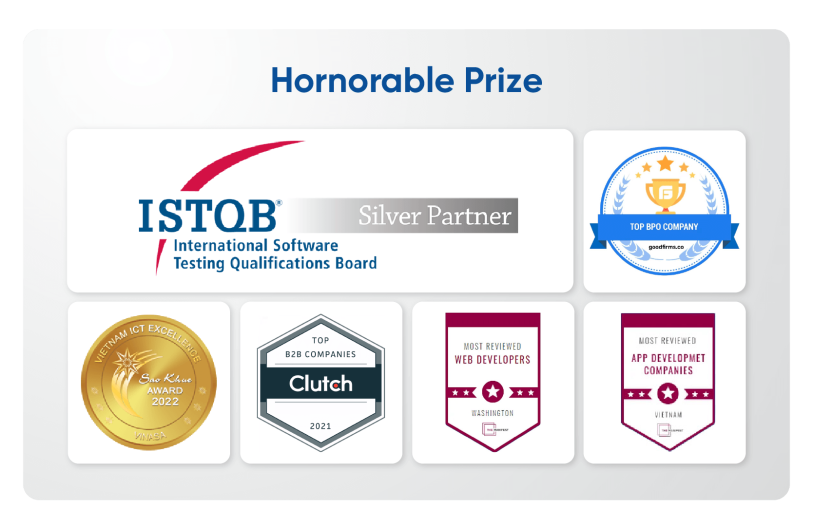 Cost-effectiveness
LQA offers IT experts who can efficiently handle tasks while assuring your optimized budget by taking advantage of the cost gaps in the Vietnam outsourcing market:
Lower labor costs compared to many Western countries enable businesses to access high-quality quality assurance engineers at more affordable rates (only around $12,000 to $18,000 per year)
Lower cost of living and operating a business in Vietnam than many other developed countries allow businesses to reduce overhead expenses (infrastructure, equipment, training, and hiring, etc)
Favorable location
We can ensure timely project delivery thanks to Vietnam's stable socio-economic status and supportive policies:
The Vietnamese government has been proactively promoting and supporting the IT industry through The National Digital Transformation Programme 2020–2025
Vietnam's tax incentives indirectly help foreign businesses reduce costs for IT outsourcing projects. Science, and technology businesses in Vietnam are eligible for a 4-year tax exemption and a 50% reduction in corporate income tax for the following 9 years. Additionally, software projects are eligible for VAT exemption, including outsourced software projects in Vietnam.
Compliance with TCoE
TCoE (Testing Center of Excellence) is a framework to optimize strategic assets such as processes, resources, and technologies. ​LQA's commitment to TCoE compliance empowers us to provide your testing project with a seamless blend of top-notch resources and methodologies, assuring exceptional results and satisfaction.
An abundant IT talent pool
You can accelerate time to market by leveraging our vast pool of on-demand enthusiastic testers, including:
50% of QA engineers for Mobile and Web app testing
18% of QA engineers for Automation Winform, Automation Web UI, Automation API, Performance, and Pen Test
20% of QA engineers for Automotive and Embedded IOT test
12% of QA engineers for Mobile & Web Game testing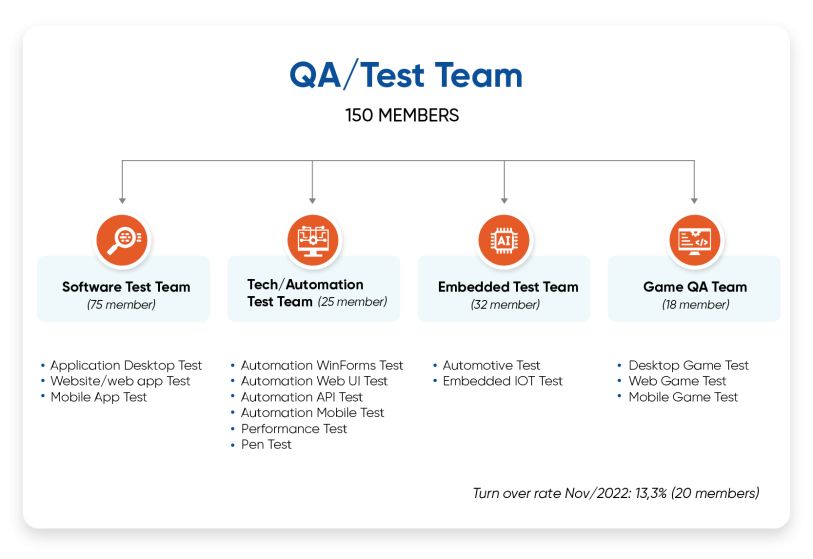 Furthermore, the skills and qualifications of our 150 highly-skilled software testing engineers are proven by prestigious international certifications such as ISTQB, PMI, PSM, etc. In addition to that, our software testing engineers are constantly learning and honing their technical skills on a daily basis.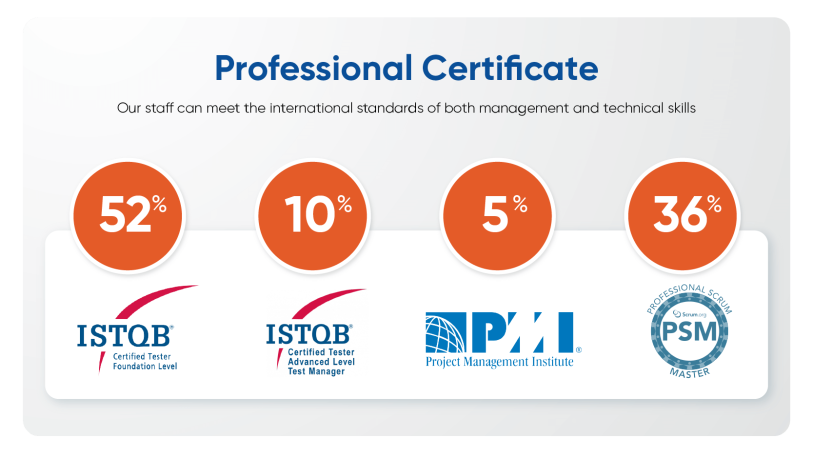 Language competence
Language ability is a fundamental aspect of our testing process, as effective communication is critical for successful collaboration. Our software testers are not only fluent in your language but also open to adapting to your country's cultural context to deliver exceptional collaboration.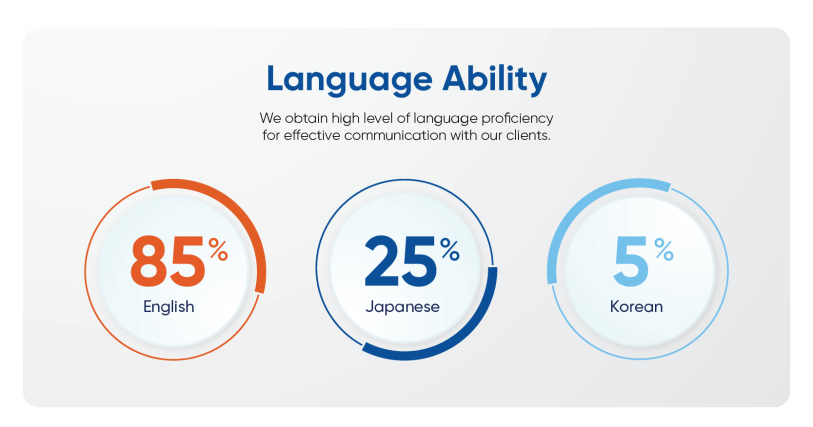 Advanced Technology
By leveraging leading-edge testing devices, tools, and frameworks, our team ensures your software runs smoothly, ensuring a flawless user experience and a competitive edge in the market. With our advanced and diverse technological solutions, you can be confident in detecting all the possible bugs and issues promptly before your users do.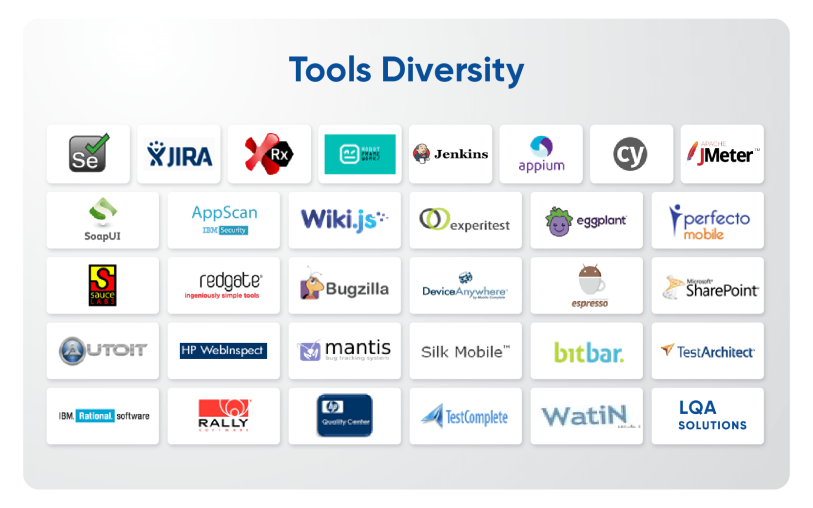 The Brand You Trust, Trust Us
When it comes to reliability, our track record speaks for itself. Big names such as TOSHIBA, Panasonic, Sk Telecom, LG Electronics, MB Bank, Infiniq, SQC, Perxtech, Verb Data, Ascentis, Qualcomm, Kick ID, and many more have placed their faith in our solutions.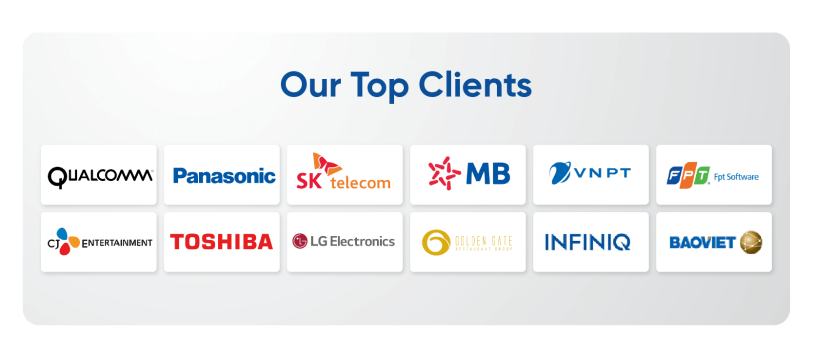 Our Clients Also Asked Us
When considering QA outsourcing?
Signs that your team may need help from external software testing companies can be determined through various indicators, including:
– Shortage of in-house expertise in software testing
– Inadequate resources to cover testing demands
– Tight deadlines that require additional resources
– Lack of specialized testing techniques or domain knowledge
What are some benefits of software test outsourcing?
Outsourcing software testing offers numerous benefits, some of which include:
– Access to abundant resources of specialized expertise and skills.
– Cost savings by eliminating the requirement for an in-house testing infrastructure and other recruiting and training costs.
– Flexibility to cover variable testing requirements.
– Faster time to market with expanded testing coverage and increased testing efficiency.
– Focus on core business while assigning testing phases to the experts.
Industries using software testing services?
Various industries leverage software testing services to enhance their functions and assure optimal performance, such as:
– Banking, financial services, and insurance (BFSI) sector.
– Healthcare and pharmaceutical industries.
– E-commerce and retail businesses.
– Gaming and entertainment industry.
– Automotive and transportation sector.
The Bottom Line
Software Quality Assurance (SQA) is an essential phase in every software life cycle. It helps prevent bugs, decreases development costs, and enhances performance. Many companies choose to outsource to external software testing companies, while others choose to set up their own in-house quality assurance department.
Software QA Outsourcing has its own pros and cons. However, setting up an in-house software quality testing team can present much more challenges such as costly infrastructure and resources, time-consuming recruiting and training processes, limited expertise, and scalability. That's why many global companies now prefer outsourcing their software testing to an external vendor.
Searching for a reliable and suitable vendor of software testing services requires considerable effort and time as IT businesses are supposed to investigate vendors' expertise, language proficiency, cultural compatibility, time zone differences, and pricing. Each provider has their advantages and disadvantages, therefore, before IT firms make the final call, dig deep into the project's requirements to pick the right partner.
Should you have any further inquiries regarding software testing, please drop LQA a line to find the best answers.