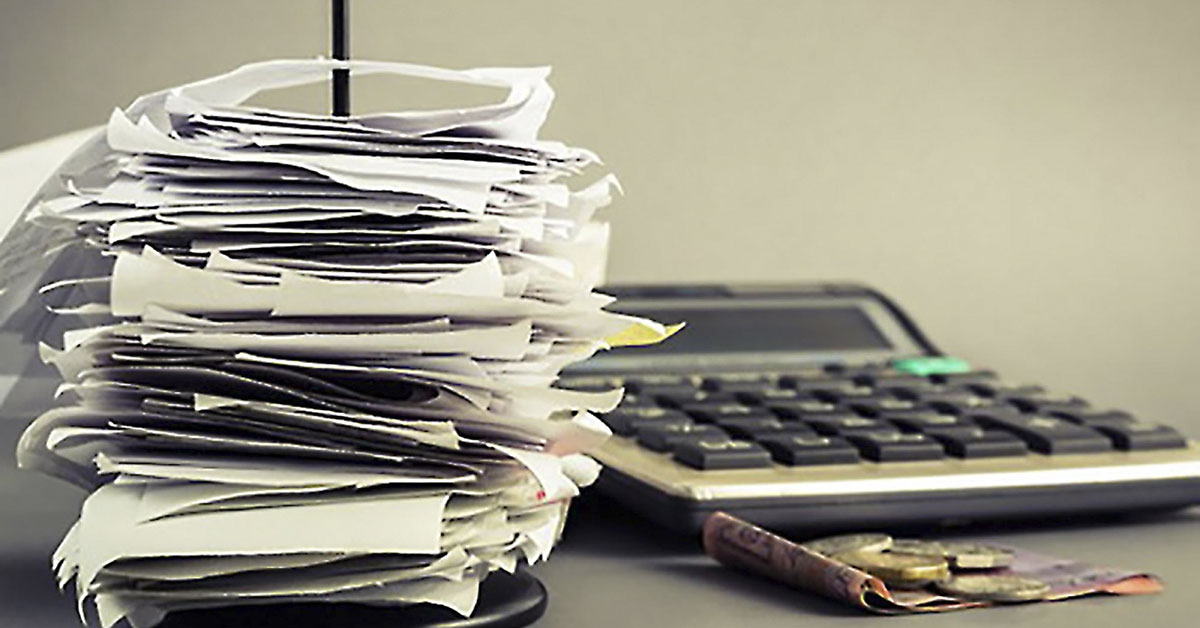 Cost-saving has always been the top priority for businesses when implementing IT Outsourcing. But when we break it down to smaller categories, there are different approaches for different outsourcing models. To accurately estimate the IT Outsourcing cost for your next project, check out our guide for fixed-price projects and time & material projects.
1. For fixed-priced project
The project-based IT outsourcing model is the working model that deals with small-size or mid-size projects. The name speaks for itself. It means that the model works based on each project. These projects have crystal-clear requirements of what the outputs are. Tailor-made for projects with fixed budgets, a project-based outsourcing model is the most suitable when you already know what to expect from this project.
To estimate the price for a fixed-priced project, you need to follow through these steps:
Break down the project into smaller parts
Estimate effort for each task
Set the price unit for each task
Estimate cost for infrastructure
Estimate additional Cost
Know what IT Outsourcing model is for your business
Break down the project into smaller parts
You need to break down the project into small parts for a thorough estimation. As an IT outsourcing project contains a lot of features and tasks inside it, you knowing about these features and considering the prices of them help you gain a clearer vision of what you should include in the detailed estimation.
For example, an outsourced testing project might have different requirements in terms of the functions, modules, platforms, operation systems, etc, each of which has different pricing. When you estimate the project, you can get a hold of what you're gonna outsource through a list of these.
Estimate effort for each task
The most common calculation unit used in IT outsourcing is man-month (or man-day in some cases). Usually, the vendors will provide you with their estimation of how many man-months are there gonna be. Looking into this number, you can see whether the number is accurate. If not, you come to the vendors to discuss more what they do during this period of time and whether they can ensure the delivery time of the product to your business.
Set the price unit for each task
This is how clients and vendors do when it comes to the price unit for each task. First, you say the expected price for the service. Before coming up with these numbers, it is a must that you do your research on the average price range in different locations, with different companies. Second, you ask for the rate cards from the vendors. They will provide you with the details about their talent pool, what they can offer and how much it costs for these talents to work on your project.
After considering the rates from different sources, you can decide what the base rates you want to go with and look further into which vendors can give it to you.
Estimate cost for infrastructure
IT Outsourcing does not simply mean you hire the people from your vendors. In many cases, you have to outsource the infrastructure too. For infrastructure cost alone, it can take you significant IT Outsourcing Cost, maintenance requirements and hardware replacements.
From time to time, you also need to upgrade and update the utilities to run the outsourced team smoothly. As a result, it is a must for you to set aside your IT infrastructure cost because it will help you avoid any budget deficit in the future.
Estimate additional Cost
The situation of additional IT Outsourcing Cost is very common. These costs can come from the management costs, cost of unplanned and unforeseen risks, allowances, annual benefits, bonuses, etc.
These additional cost does not come in full form and they are not the same for a different project. In fact, it depends on how the vendors work with the talent pool. For many cases, the vendors will do annual bonuses and management costs, and you only have to pay for the overall service price.
So, remember to include all of the costs for your service level agreement so that you don't have to pay additional costs in the future.
2. For time & material project
Time & Material (or T&M) contract is another popular IT Outsourcing contract that is being applied in many companies and projects in the world. In Time & Material, how you can estimate the IT outsourcing cost is a little different than that.
Define the Team Structure
Check the rate card for each position
Estimate cost for infrastructure
Check for payment policy
Define the Team Structure
In terms of project requirements, Time and Material is for businesses that are unsure of what the outcome of their projects/products should be. As a result, the first thing you need to identify when estimating the IT Outsourcing Cost for this is your team structure. To do this, you need to answer these questions:
What kind of IT functions do you want to outsource?
Do you need a team to do the whole software development life cycle, or do you just want to outsource software development or software testing?
How do you want to manage your outsourced team? The project manager can be your personnel or you can hire the project manager from the vendor.
Once you're done with the team structure, you can move to the next step: which is to check for the rate card for each position.
Check the rate card for each position
There are big differences between how much it costs for you to hire a software developer and a software tester. Even the rate cards for the same position with the same experience vary within different countries. You can take a look at this example table:
| | | |
| --- | --- | --- |
| Destination | Rates | Countries |
| Eastern Europe | $25-$50 | Ukraine, Romania, Poland, Bulgaria, Hungary, Czech Republic, Slovakia, Belarus |
| Latin America | $30-$50 | Argentina, Brazil, Mexico, Colombia, Peru, Chile |
| Africa | $20-$40 | South Africa, Morocco, Kenya, Nigeria, Egypt |
| Asia | $18-$40 | India, China, Indonesia, Philippines, Vietnam, Pakistan, Malaysia, Bangladesh |
As you can see, different destinations offer you different price ranges, and you need to know what you want to prioritize to choose a suitable market for further research. It is also advisable that you can consider the rate cards from multiple vendors to finally choose the one that can offer you the best service within your budget.
Estimate cost for infrastructure
For Time & material projects, the infrastructure may vary and change over time, as your business would also change the project requirements and trajectory. So how do you estimate the infrastructure cost?
The answer is you need to dig deeper into these factors to see whether you would want them to be covered by the vendor or not.
Data centers
Network and storage
Physical servers
Virtualization
Operating system
Databases
Application
Data
Infrastructure is tangible, so you can easily set what you want to achieve from the outsourced team. In case of any changes in the future, you should include a term in your service level agreement, clarifying what range of change is allowed.
Check for payment policy 
For Time & material contracts, the payment policy is very important. Normally, the client will pay the vendor in a monthly basis, covering every single kind of cost for the outsourcing services. However, due to the competitive market, the client now has the benefit of choosing from those vendors that have payment policies.
For example, Lotus QA currently has the "Cost-sharing" policy for our embedded software testing service. For any client in this service, Lotus QA will have some sort of financial policy in which we will share the costs in some particular situation. Plus, our services are far beyond that, as our embedded software testing team will take care of the logistic part, in which we transport the infrastructure and the to-be-tested machines to Hanoi. In other words, you won't have to worry about the tariffs, the customs when delivering the testing devices to Lotus.
On the final note
The IT Outsourcing market in 2022 faces new challenges including competition for talent, tech layoffs, and the global economic recession. Despite that context, Gartner predicts 2023 IT spending will still grow 5.1% compared to 2022. Instead of cutting down costs without any strategic plan, IT leaders adjust their budget priorities.
If you want to update the latest trends in IT Outsourcing, and get the most valuable return on your investment, check out our IT Outsourcing Ultimate Guide: Definition, Types & Models, And Trends To Look Out for in 2023!
Get lost in how to estimate your outsourced project? Don't know where to go with your IT functions? Contact Lotus QA's expert for more information on this. With personnel with more than 5 years of experience, Lotus QA can give your the consultation that you need.
Lotus QA has the expertise and professionalism with IT services in many domains such as retail, food and beverage, healthcare, etc., making us one trustworthy and professional service provider for businesses wanting to implement IT outsourcing. When working with us, you will get access to:
High Security: LQA not only follows stringent procedures of ISO 27000:01 for optimal security and international standardized process but also flexibly adapts to clients' requirements
Quality Human Resource: we ensure staff competency through strict rounds of interviews, on-job orientations, continuous learning & development for the most suitable QA staff.
Flexibility: We provide different working models to allow clients to choose or change the plan at any time.
Contact us for more support with automation testing services: