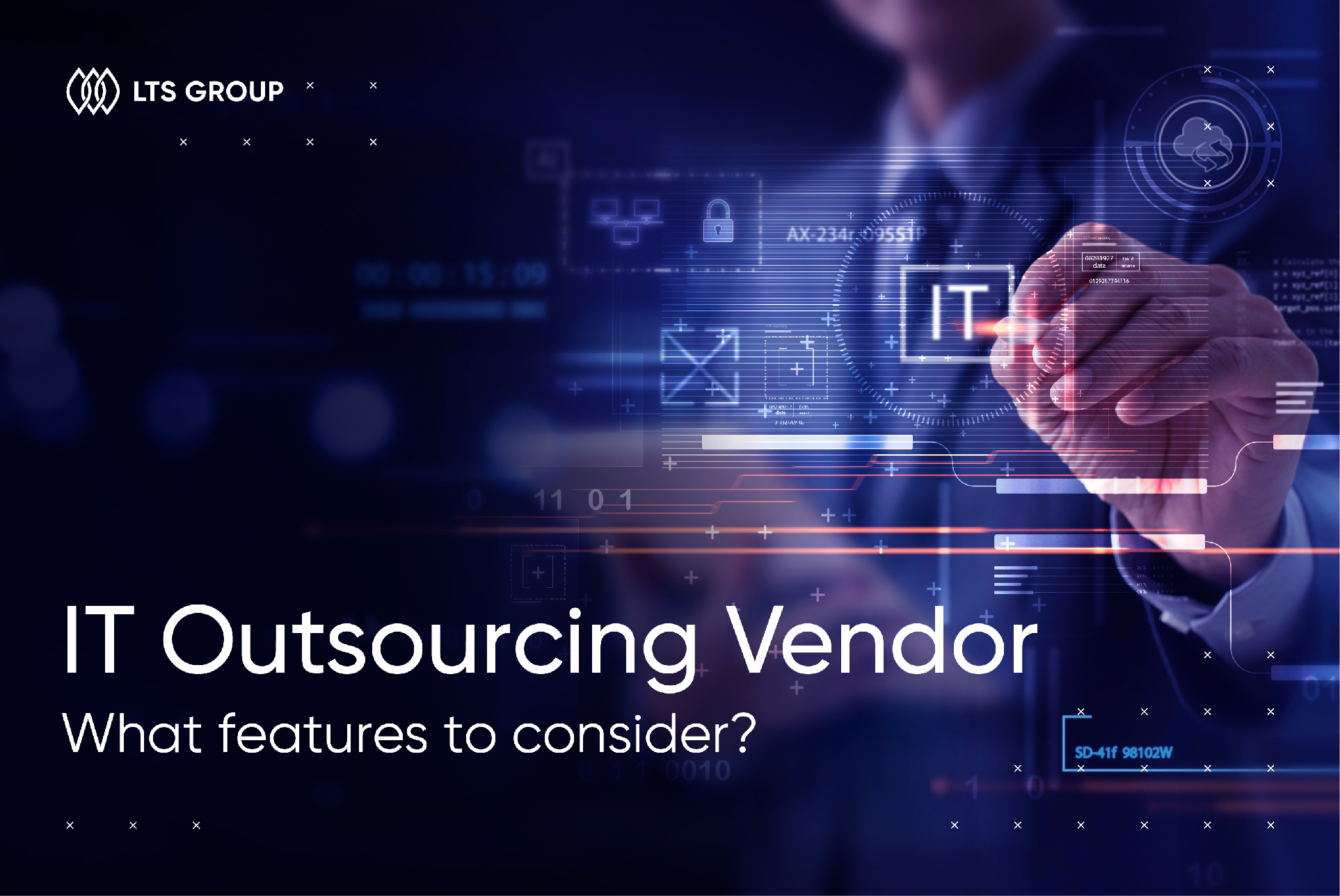 When choosing the IT outsourcing vendor for your business, you are spoilt for the choices of thousands of IT service providers from all over the world. With each of the vendors claiming to be the best choice for you, there are many IT outsourcing vendor selection criteria that you have to put into consideration.
Let's check out our article on How to choose the most suitable IT outsourcing vendor for your business.
1. Technology expertise & focused domains
For most of the time, the main reason for one business to resort to the help of a third party is the lack of technical knowledge and domain expertise. For example, an industrial manufacturing company wanting to implement digital transformation doesn't have what it takes to build an ERP system, so they outsource the function to a renowned vendor who knows the technology and the industry. This helps save a lot of effort in building and maintaining an in-house tech team.
Concerning the technical matters, you should consider the technical expertise and the focused domains that you will work on.
Technology expertise
Technology expertise means the programming languages, the frameworks, tools, etc. that will be applied in your application. Not only that, but you will also need to identify the level of experience you want your employees to have.
For a non-tech company, identifying these matters is no easy job, but it can be easily done with the help of a technical consultant to give the most objective view of what you would need. Then, when you've already known the technical requirements, you can produce a job description featuring all the technical requirements and select the most suitable IT outsourcing vendor.
Focused domains
Besides the universal knowledge that every of your tech team needs to have, you should also aim for those IT vendors who understand your industry. With this being done, the outsourced team wouldn't have to spend much time on the project requirements just to understand some terms in the field.
If they have the domain knowledge they claim to have, the time spent on getting to know the system will be shortened, hence saving your business a lot of resources and time.
2. Reference from clients, case studies, and testimonials
For the IT outsourcing industry, it is very common that some vendors are economical with the truth. They tend to paint the perfect picture of what technologies they can use, how well they can do with complicated projects, etc., making you the "easy target" for fraudulent acts.
To prevent this, you should take references from clients, actual case studies and testimonials. Of course, the vendors will always want to direct you to their website so that you will see what they want you to see. Even though it's good to know what they can put on the table, but it is also a must for you to go to a review website to see the vendor's real work.
For example, you can go to Clutch – a website that interviews real clients, collects data, and compares competitors. On this website, when a vendor wants to publish a review from their client, their client will have to log in and leave detailed information about the project, including the position that the client holds, the project, the ratings they want to give for different criteria namely cost, flexibility, etc.
Besides, you can also ask for the case studies of the IT outsourcing vendor for that one particular part you want to outsource. Ask for the details of the projects, what challenges and how they overcame them. With all of these, you can now grasp a sense of how they deal with potential problems and their solutions.
3. Reasonable hourly rate
According to a survey from Deloitte, recent years have witnessed a sharp increase in the number of organizations giving priority to cost reduction. With a clear vision and focus on the cost, it is vital that you consider the vendors that have a reasonable hourly rate.
With IT Outsourcing, many businesses have to choose between hiring a domestic vendor and a foreign vendor. While the domestic vendor can offer closer proximity, better managerial presence and better communication, the foreign one's biggest advantage lies in the cost. Therefore, to optimize spending, it is advisable that you consider offshore/nearshore vendors. For example, you're a business in the US, so you can consider vendors from India, Ukraine, and Vietnam.
Take a look at the average wage for IT workers in these countries to see how much you can save when choosing them:
| | |
| --- | --- |
| Countries | Rates |
| Ukraine, Romania, Poland, Bulgaria, Hungary, Czech Republic, Slovakia, Belarus | $25-$50 |
| Argentina, Brazil, Mexico, Colombia, Peru, Chile | $30-$50 |
| South Africa, Morocco, Kenya, Nigeria, Egypt | $20-$40 |
| India, China, Indonesia, Philippines, Vietnam, Pakistan, Malaysia, Bangladesh | $18-$40 |
Choosing vendors with reasonable hourly rates does not simply mean choosing the ones that offer the lowest rates. You also have to consider many other factors, such as budget coherence, their prestige, their commitment, employee competency to decide.
Related posts:
Top 8 IT Outsourcing Countries
Top outsourcing companies in Vietnam
4. Favorable service policy
Another important factor for you to consider is the service policy that the vendor is willing to offer. This can be shown through their flexibility and cost-sharing policies.
Flexibility
It is very common that your process or your requirements don't match the service offering that the vendors follow. If that's the case, you should go for the vendors that can adjust themselves to align with your operations. By working with a vendor that is willing to do this, you will not have to spend a lot of time adapting.
Flexibility is also shown in how the vendors offer the engagement model. Each vendor will have its main models, but only some of them are ready to change their way of working to meet your needs. Stick to these vendors because their willingness to adhere to you shows how important you are to them.
Cost-sharing policies
When working with an external party, it is often the case that you are hindered by numerous hidden costs. For example, an embedded testing center has to import these specific electronic devices from a foreign country to carry out testing. The cost to transport and move the devices from one country to another can be very costly, and many vendors will charge you more for this.
However, with those vendors that have cost-sharing policies, they will be responsible for the transport fee in their countries, all you have to take care of is the fee for delivering them to the vendor's place. Please be noted that not every vendor can offer you these cost-sharing policies. Therefore, you have to look very carefully and ask for the details of how much they can help you save.
5. Location, time zone & culture
The location of the outsourcing service providers can affect greatly how the project will operate in the future. When it comes to IT Outsourcing, you can either hire a local team or the remote team (which can be offshore). With different choices, you will have different approaches and management methods.
For example, in case of emergencies that require close-up management and direct check-up from the vendor, a closer vendor would save up the time and travel costs.
In terms of time zone, you should choose those IT vendors that can easily set up meetings and provide answers quickly. Any problems or issues can be addressed immediately without any delay. Choosing the countries with opposite time zone is not very ideal, unless you can save a lot of money with them.
Culture is another feature that you need to take into consideration, as it can immensely affect team morale and possibly team performance. Cultural differences lead to crashes in how the team works and communicates with each other. If an issue cannot get delivered and handled with cultural awareness, it is very much likely to fail, leading to a derailed project.
6. Strict process
A strict process can help you make sure that every operation and function from both parties go hand in hand. As a result, you can also streamline the project's objectives, hence achieving the desired results.
Choose the right IT outsourcing vendors that can strictly adhere to the agreed work process. With this being done, every activity of your project will be turned into a cognitive part of the well-oiled machine in which any problems will have a protocol to deal with.
Besides the working process, you also need to find those that can produce a detailed security process. This security process is considered a blueprint of what to do and why it is necessary to achieve robust security. A security process makes the employees from both the clients and vendors comply with certain steps and rules, which will eventually ensure that everything is carried out as scheduled.
Lotus QA as a trusted IT Outsourcing vendor
Lotus QA has the expertise and experience with IT services in many domains such as retail, food and beverage, healthcare, etc., making us one trustworthy and professional service provider for businesses wanting to implement IT outsourcing. When working with us, you will get access to:
High Security: LQA not only follows stringent procedures of ISO 27000:01 for optimal security and international standardized process but also flexibly adapts to clients' requirements
Quality Human Resource: we ensure staff competency through strict rounds of interviews, on-job orientations, and continuous learning & development for the most suitable QA staff.
Flexibility: We provide different working models to allow clients to choose or change the plan at any time.
Contact us for more support with IT outsourcing vendor:
Website: https://www.lotus-qa.com/
Tel: (+84) 24-6660-7474
Fanpage: https://www.facebook.com/LotusQualityAssurance