We summarized a list of data annotation tools in an infographic which helps you to understand:
How many types of data annotation tools there are
The best tools in each type
What kind of data that the tools can label
[Infographic] A Comprehensive List of Data Annotation Tools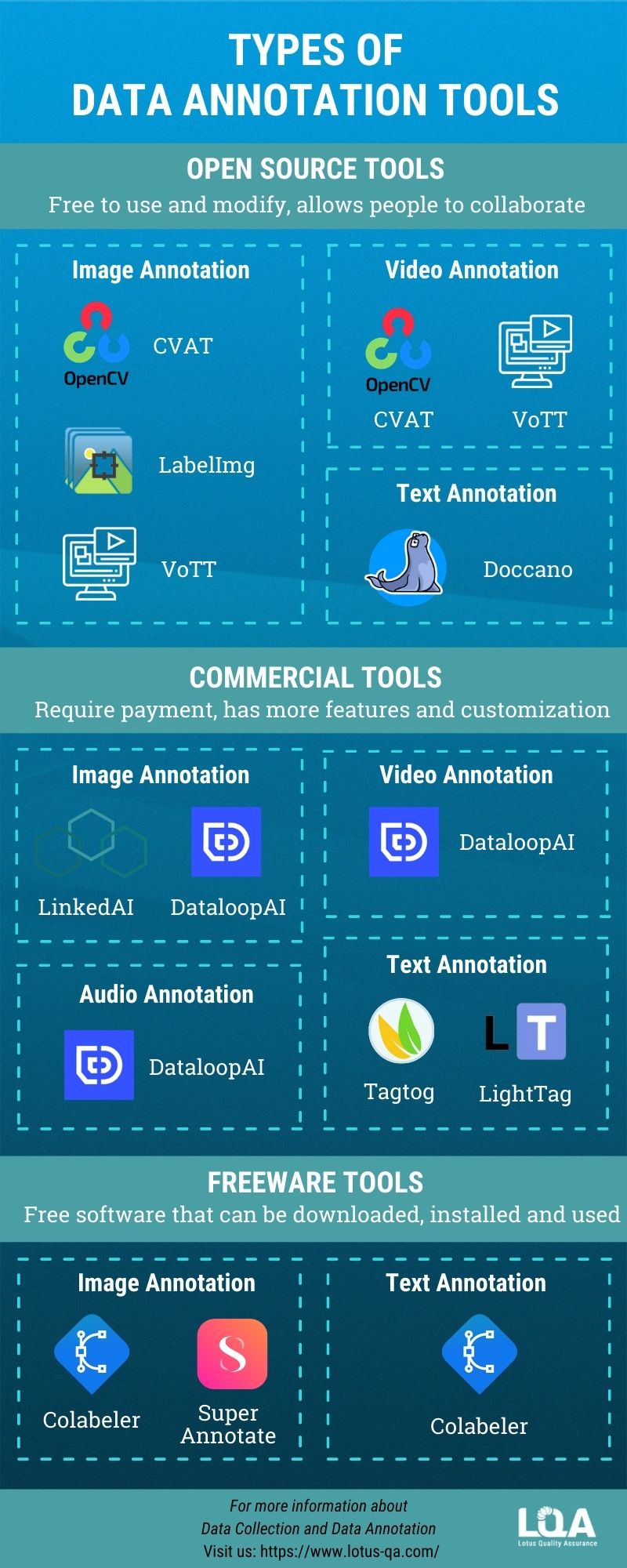 Open source tools
The open source tools are free to use and it allows people to modify the source code. Some of the open source tools for data annotation are: CVAT, LabelImg, Doccano, VoTT.
Commercial tools
Using this type of tool will require payment, however, it allows users to customize the functions to suit their need. The best commercial tools can be named: LinkedAI, Dataloop AI, Tagtog, LightTag.
Freeware tools
Similar to open source tools, freeware tools do not charge any fees. You can download and use freeware but cannot modify them. An example of this type of tool is Colabeler, SuperAnnotate
You can walk through our video guidance series about AI Data Labeling Tools if you still wonder how to choose the best tools for your data labeling project.
Want to improve the efficiency of the data labeling process? Book a meeting with us!