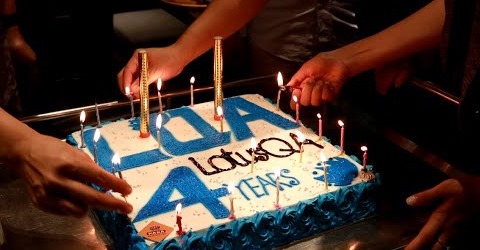 October 18th 2020 marks the 4th anniversary of the founding of Lotus Quality Assurance. After 4 years, we have built ourselves a strong foundation; constantly improving our services and earned ourselves a competitive position in the IT outsourcing market.
Let's take a look at our main achievements in our 4th year delivering quality to our clients:
In terms of human resources, we are now having 200+ members, ensuring quality workforce for projects under tight deadlines.
"The biggest asset of Lotus Quality Assurance is HUMAN" – Xuan Phung | CEO and Founder of LQA
In terms of technology, we have now successfully added more management features to our in-house developed tools – LQA Annotation, heightening the labeling quality for clients projects. Incremental changes are constantly added to improve team productivity.
In terms of expansion, despite the Covid 19 pandemic, we have successfully established our first subsidiary in Japan – Lotus Japan (LJP). Choosing the land of rising sun as our next destination, we aim to deepen our understanding of international clients; while also learning from the strict quality regulations.
Other than amplifying our international presence, LQA also decided to spend more efforts on the domestic market. So far, we have worked with leading clients in Vietnam from several fields: telecommunications, F&B and insurance etc.
We are trying hard to win in our home country, to be the number one QA firm in Vietnam.
In terms of awards and recognitions, we are pleased to be included in several listings:
In the BOD speech, Xuan Phung, CEO, shared:
"As we are heading towards the new normal, the time could be the hardest for everyone. However, we are all in this together. We strive to become a world-class Quality Assurance Firm"
Today, our entire company would like to take this opportunity to thank all of you, our Lotusians and our customers, for your continued support over the years. LQA would not be the like it is today without your support.
Once again, THANK YOU for your support from all of us here at Lotus QA.
Cheers for the years to come!