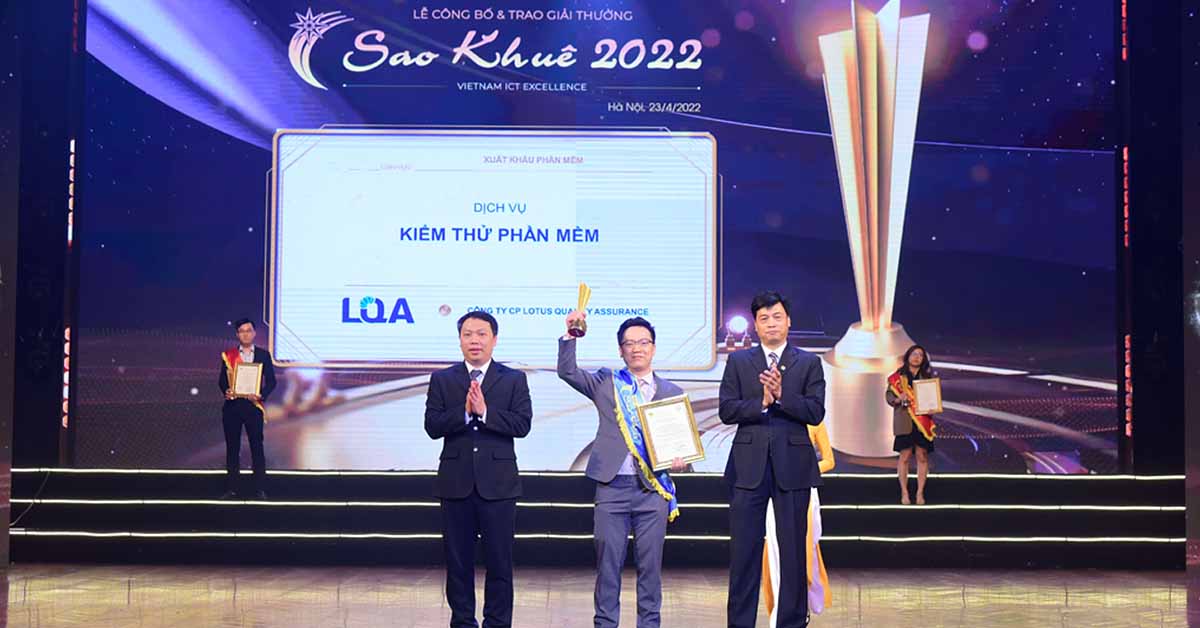 On April 23rd, 2022 we were at the Sao Khue Award Ceremony to receive our trophy for Excellent Software Testing Service. It has been 6 years since Lotus QA was established, and this is the 2nd time in a row we win a Sao Khue Award for the "Top Vietnamese IT outsourcing companies".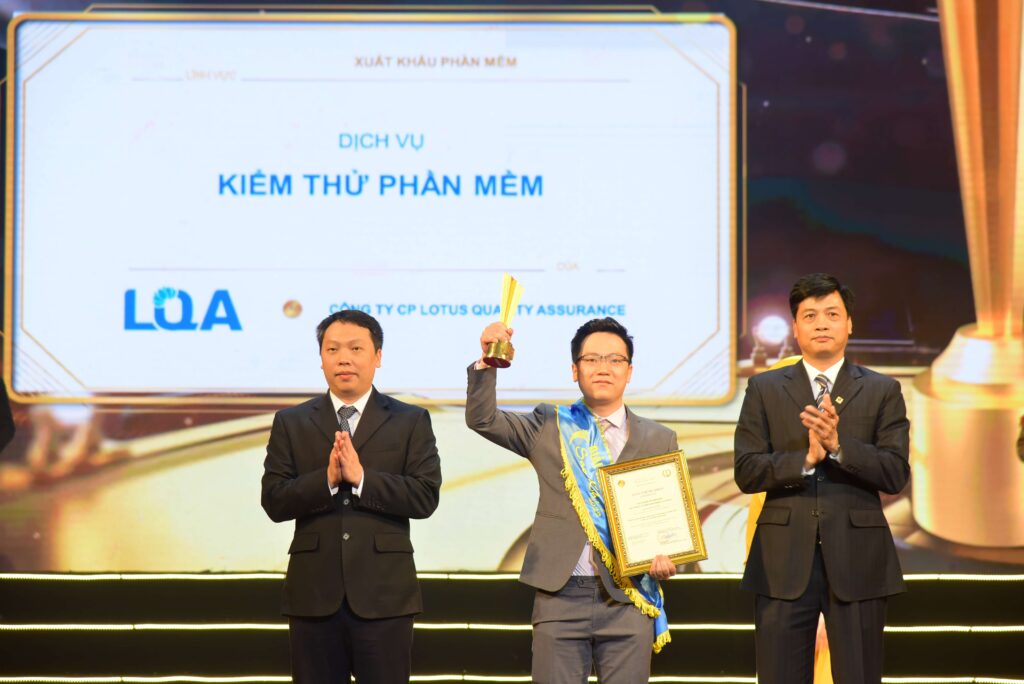 Lotus QA won 2022 Sao Khue award for excellent Software Testing Service
Sao Khue is an annual award held by Vietnam Software & IT Services Association – VINASA, which aims to honor top companies contributing to Vietnam's Software Industry. It has been the most prestigious award in the field of software and IT services since formed in 2003 and has recognized hundreds of reliable IT Service Providers in Vietnam.
LQA prides to be among the "Top Vietnamese IT Outsourcing Companies" in 2022.  We want to give a big thanks to all of you who have been supporting us on the journey here. Your help makes up our success and we sincerely appreciate it!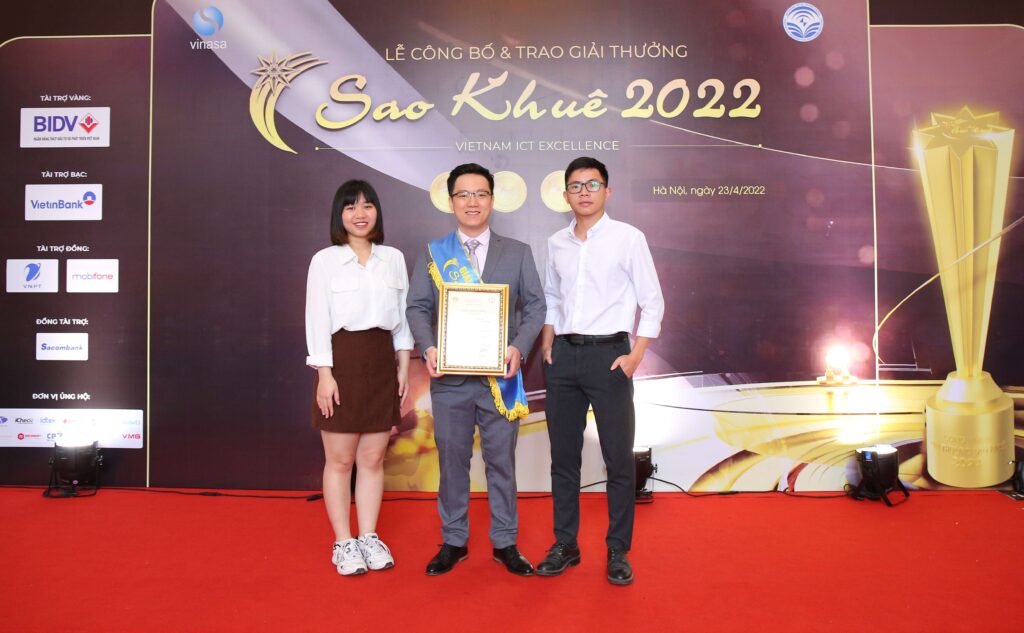 Our team at the 2022 Sao Khue Award Ceremony
This day marked a new milestone for LQA and further motivates us to continue serving and contributing! As our initial-and-always mission of "Elevating and connecting talented Vietnamese IT engineers with the global market", we will keep working even harder to further contribute to the success of the IT world.
—
Lotus Quality Assurance JSC