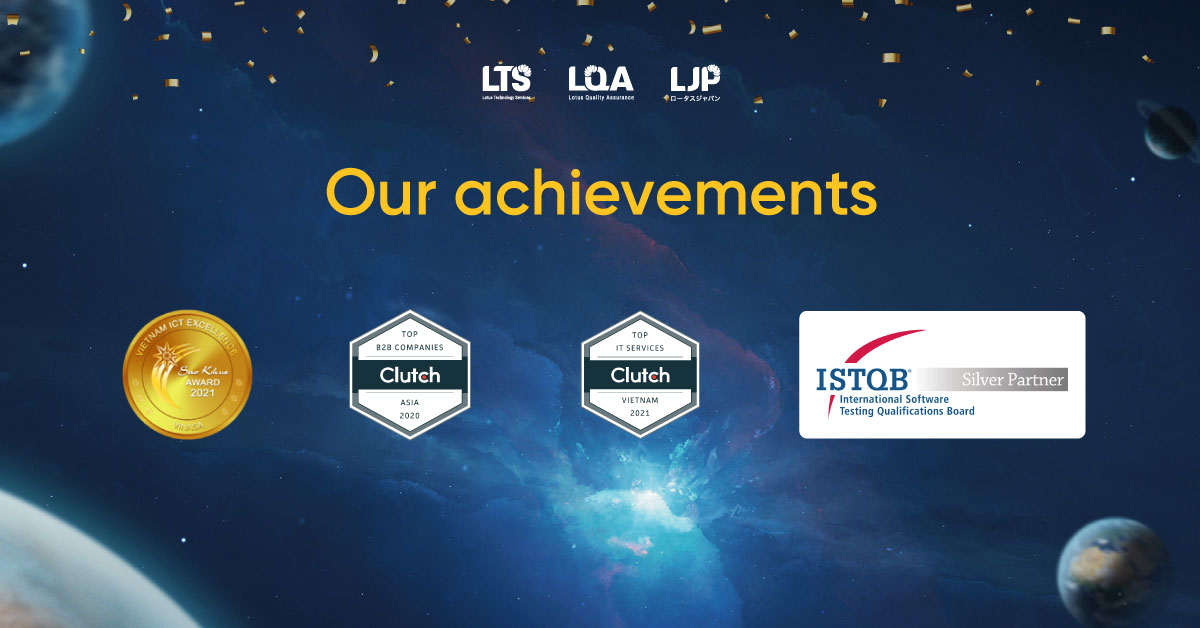 5 years of remarkable development are 5 years of hard work, and hard work pays off. Through the journey since 2016, Lotus Group and the employees have been working tirelessly to make our name stand out among the IT service providers in the world.
Our top-notch services have been recognized in both domestic and global markets, making our brand closer to international clients. With strategic development plans in the years coming, Lotus Group hopes to bring more significant achievements.
The foundation of LQA was set in 2016 when the market of Quality Assurance, in general, was still in the early stages. With the opportunity of a new and very promising field of the IT market, LQA strived as the first Vietnamese Quality Assurance Company.
With this advantage, LQA continues the journey of becoming a well-trusted Technology Solution Provider. Throughout our 5-year development and 162 projects, LQA has proven its competency and our dedication to the clients' experience.
We are dedicated to constantly improving our competencies through achievements and certificates in multiple fields. With solid figures proving our experience, you are well-assured of high-quality services and products.
With 5 years of experience and dedication to a dynamic and developing community of Technology Solution providers, LQA has partnered with multiple companies and joined many organizations.
In terms of Process, LQA not only follows stringent procedures of ISO 27000:01 for optimal security and international standardized process but also flexibly adapts to clients' requirements.
In terms of People: In LQA, we ensure staff competency through strict rounds of interviews, on-job orientations, continuous learning & development. Theoretical knowledge and practical implementations are combined throughout our process.
In terms of Technology: With leading-edge technologies and hands-on experience, LQA adapts to the ever-evolving pace of the market, enhancing the productivity and quality of our services for our clients.
We have different career paths for each position of Business Analysis, Developer, Tester or Project Manager, etc. to develop not only technical skills but also tactical skills.
Contact us: