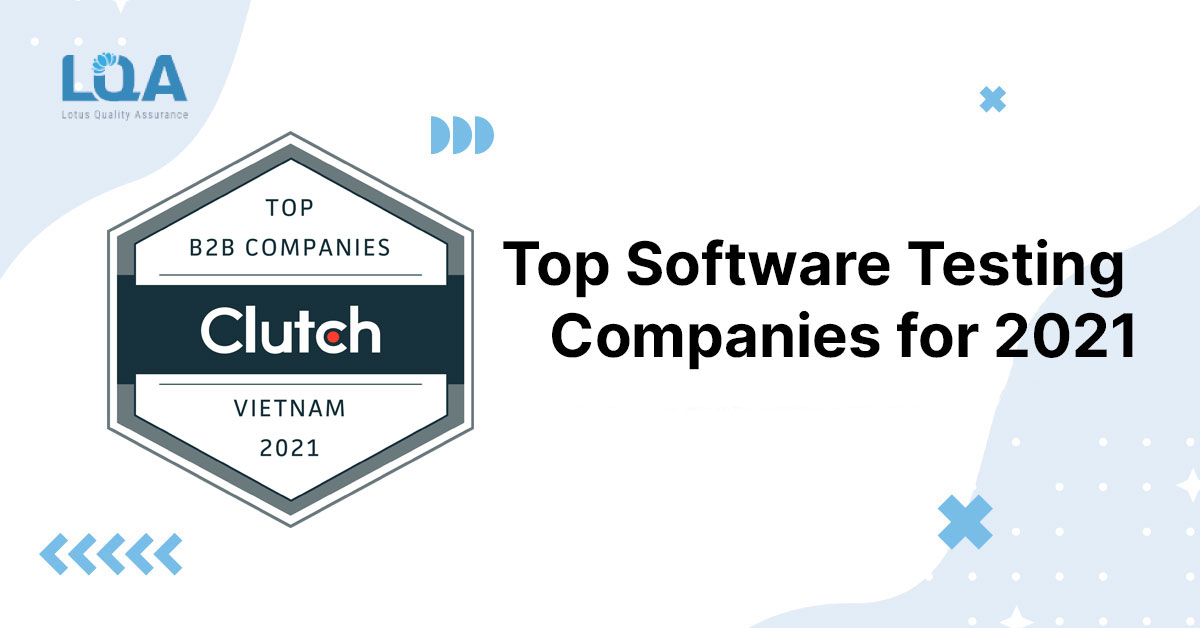 At Lotus Quality Assurance, we provide high-quality end-to-end IT services such as software testing, development and quality assurance, and AI data processing. We are passionate about bringing young, talented, and skillful Vietnamese to the Global market by helping clients to improve product quality.
Positioned as an independent QA firm, we commit to providing transparent, trusted, and valuable quality reports. We focus on our client's business goals, and we commit to bringing value by helping our client meet their quality needs at the lowest cost.
In our journey of providing the top quality testing service to our clients, we have built a comprehensive working process in compliance with the global standard. For any client that requests customization in how we work, we also support them to find the most effective process.

With that in mind, we are thrilled to announce that we are highlighted on Clutch as one of Vietnam's top software testing companies for 2021. For further context, Clutch is a B2B ratings and reviews firm in the heart of Washington, DC, that connects businesses with the best-fit agencies or consultants they need to tackle their next big business challenge. Each month, over half a million buyers and sellers of services use the Clutch platform, and the user base is growing over 50% a year.
Every year, Clutch honors the highest-performing B2B companies across industries. The top companies exhibit deep knowledge in their field and a solid commitment to high-quality customer service. We work hard to deliver the absolute best products and working experience to our clients, and we're thrilled that this hard work has paid off.
We are very appreciative of our clients for the continued trust and belief they've accorded to us. Their reviews on our Clutch profile prove that we have what it takes to provide top-tier software testing services. Below is a quote from one of the reviews we received.
"I can't think of anything at the moment Lotus Quality Assurance could improve. They're great people that provide superior service. " – CTO, Advantages Digital Learning Solutions.
Do you have a project in mind? We are your choice for software testing and quality assurance vendor. Contact us today!