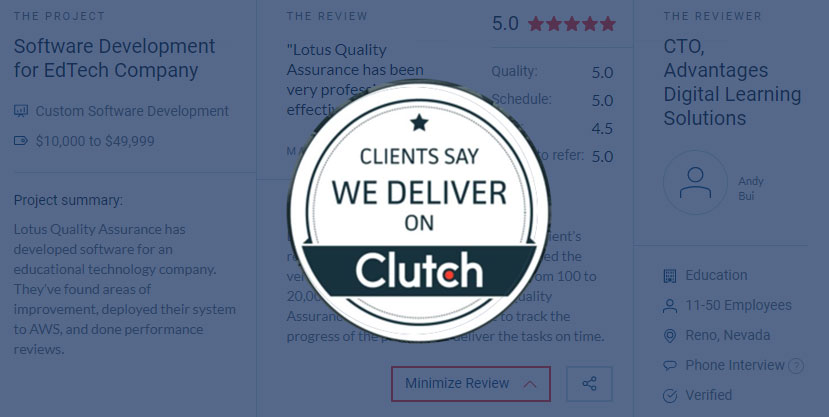 At Lotus Quality Assurance, we help global businesses achieve their goals with our high-quality and reasonably-priced IT outsourcing services. We're a Vietnam- and Japan-based company that focuses on testing and QA service, software development, and AI data processing. Beyond our commitment to high-quality deliverables, we also provide continuous innovation and intricate security standards.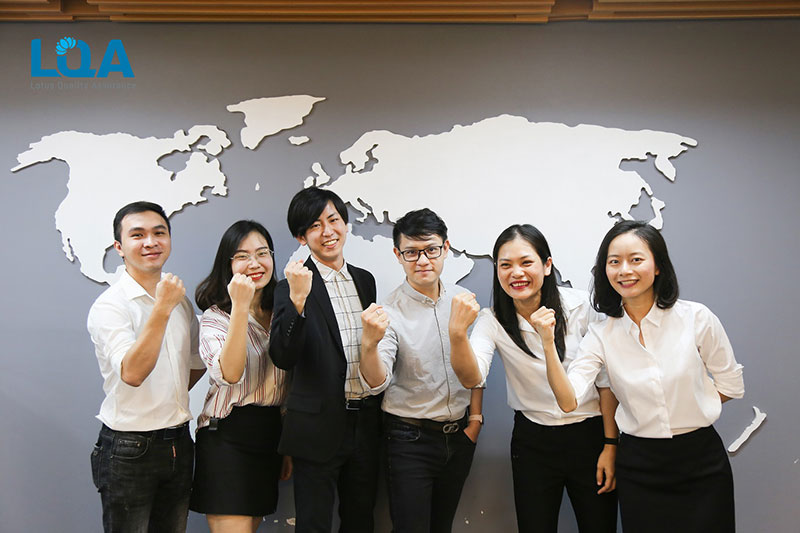 Founded in 2016 with the pioneering role of the first independent QA firm in Vietnam, we strive for excellence on international standards. To compete and collaborate within such a promising market, we utilize innovative technologies, including automation and cloud testing to help our clients save time and cut costs. Our operation revolves around Kaizen philosophy in which we continuously improve our people, technology, and processes.
Through our services and products, our capabilities and competency have been proven by solid figures of customer satisfaction, projects completed, low leakage rate and error rate, etc. The quality of our work is also manifested by the testimonials from the clients.
We have gained the initial reputation on some review platforms, with our first review on Clutch from our client – an EdTech company. 
In this project, we provided code reviews and checked for bottlenecks in their platform, as well as areas for improvement. We also assisted in their deployment on AWS. In addition, we conducted performance testing and installed load management architecture.
With a stringent process and the work of a dedicated and talented team, we are happy to know that our work resulted in a drastic system improvement. Prior to our assistance, the system is only capable of accommodating 100 concurrent users. Currently, it can accommodate 20,000 simultaneous users. The client praised our project management, professionalism, and efficiency. They are also impressed by our communication and customer service skills.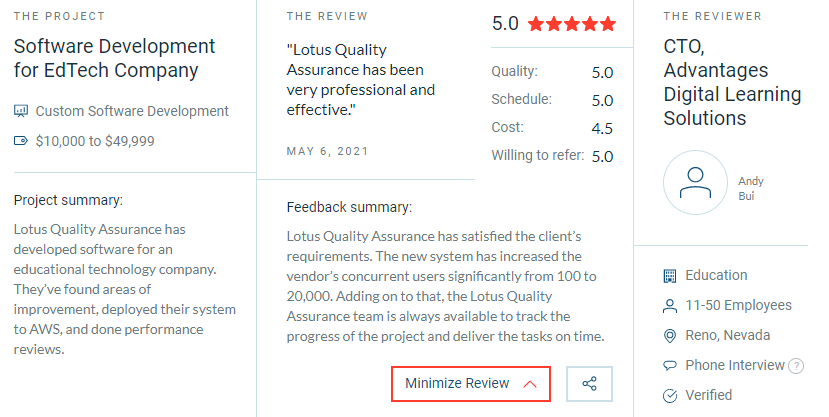 LQA's Review on Clutch
With a five-star review on such a renowned B2B ratings and reviews firm as Clutch, we are proud of the high quality service.
Additionally, we are happy to announce that the Manifest named Lotus Quality Assurance as a top healthcare app developer. The Manifest is a research and reviews website that compiles and analyzes industry data, serving as a business resource for innovators, entrepreneurs, and small and mid-market businesses. We are very proud that we have been included among the best in our industry. 
We are grateful to everyone who took the time to review our work. As much as it validates our team's hard work. Such positive feedback also challenges us to improve even more. We are also thankful to our clients, whose trust and support helped us grow and thrive in the competitive IT industry. 
You're in need of IT Outsourcing service? Contact us today, and we're happy to discuss the many ways we can provide solutions for your business needs.